Speedy plays down impact of Carillion collapse
By Joe Malone16 January 2018
UK rental company Speedy Hire has said it does not expect the collapse of Carillion to affect its financial situation, despite announcing the contractors' outstanding debt to the company was around £2 million (€2.25 million).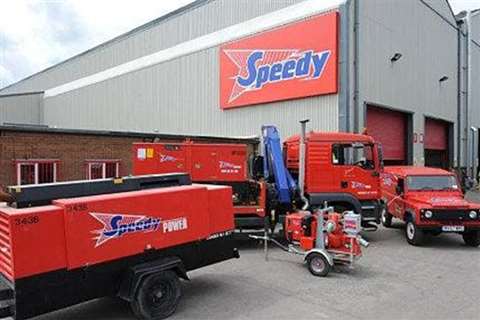 Speedy Hire is a supplier of equipment and services to Carillion, which yesterday announced it had entered into compulsory liquidation, and recorded revenues in 2017 worth up to £12 million (€13.5 million) from business with the UK contractor.
Speedy Hire said in a statement, "It is intended that any profit impact of Carillion's compulsory liquidation will be recorded as an exceptional non-underlying charge in the income statement for the year ending 31 March 2018."
Speedy Hire added that it remained on track to deliver a result in line with expectations for the full year.
Meanwhile, Hire Association Europe (HAE), the UK-based hire and rental body, said that Carillion spent £952 million with local suppliers in 2016 and used an extensive network of small firms. The organisation is carrying out a survey of its members to assess the wider impact of Carillion's collapse.
Another major UK rental company GAP Group confirmed it would not be directly affected by Carillion's collapse, stating it hadn't had direct business with the company for "around nine years".
Mark Anderson, Operations Director for Plant & Tools at the company, said that GAP was currently contacting subcontractors it had done business with to ensure they hadn't been affected.
Carillion's announcement came after failed attempts to persuade stakeholders, including the UK government, to provide help. The liquidation will also affect other companies, including Balfour Beatty and Galliford Try, involved in joint ventures with Carillion, which describes itself as an integrated support services business.
It employs around 43,000 people, and its operations are in the UK, Canada and the Middle East. It claims annual revenues of more than £5 billion (€5.62 billion).
The government, which has been criticised for not helping to bail out the company, said that it would provide the necessary funding required by the Official Receiver to maintain public services.
In July 2017, the group chief executive of Carillion quit, as the company issued a profit warning in its first-half trading update. The group highlighted a deterioration in cash flows on a select number of construction contracts.