Spending cuts for Saudi Arabia
By Andy Brown16 March 2020
Government ministries in Saudi Arabia are reported to have cut spending by 20% due to the collapse in oil prices triggered by the fall in global demand due to the coronavirus (Covid-19) pandemic.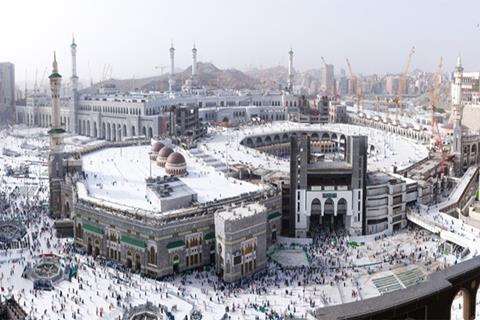 The cut in spending could have severe consequences for the construction industry, with new large scale infrastructure projects thought to be under threat.
Colin Foreman, deputy editor at GlobalData, said, "After five extremely challenging year's for the Gulf's construction industry, the big hope for 2020 was Saudi Arabia."
At the start of this year, a series of government-backed 'giga-projects' were ready to move into their construction phase in the kingdom. These included the US$500 billion Neom future city project as well as a series of tourism developments.
These projects were in addition to a raft of major government infrastructure schemes including roads, airports and railways, which were ready to start moving into construction.
The commencement of these projects were put into doubt when Opec and its non-Opec allies failed to reach an agreement on oil production cuts as global demand weakened due to measures to contain the spread of Covid-19.
"Although there is no sign of it yet, long-term austerity measures could also impinge on the progress of the giga-projects being delivered by the Public Investment Fund (PIF)," added Foreman. "If that happens, then the Gulf's hungry-for-work construction sector will start to feel like it is 2015 all over again."