Stable second quarter for Genie
By Euan Youdale30 July 2019
Terex Corporation's AWP business segment, mainly consisting of Genie, reported net sales of $870 million in the second quarter of its 2019 financial year. This is up 2% on the second quarter of 2018, or up 5% excluding the impact of foreign exchange rates. Global Terex AWP backlog remained stable compared to the previous year, at $746 million.
Income from operations slipped in the second quarter to $86.3 million, or 9.9% of net sales, from $111.6 million, or 13.1% of net sales, in the same period in 2018.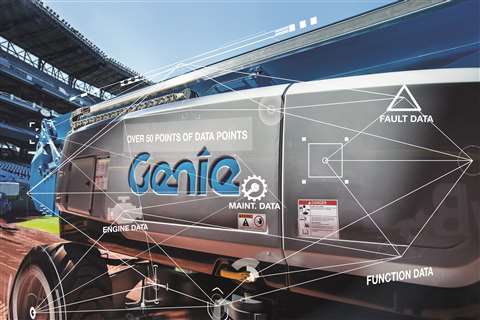 Matt Fearon, Genie president, Terex AWP commented, "The overall global market for aerial work platforms remains healthy, and the North American utility market remains strong. We expect the second half of 2019 to be similar to the second half of 2018 from an overall revenue and operating margin perspective.
He continued, "We continue to see strong growth in China through increased adoption of our advanced products. We are excited about our long-term growth prospects across the Asia Pacific region. The recent launch of the Genie Lift Connect telematics solution is going well — customers are starting to see how the actionable information that the Genie Lift Connect program provides can help them increase their rental return on invested capital — or rROIC — on Genie equipment."
Fearon added, "The Terex Utilities team continues to execute well in a strong market and the new, state-of-the-art manufacturing facility that we are building in Watertown, South Dakota, remains on schedule."
Terex Corporation's second quarter 2019 net sales stood at $1.3 billion, up 4% compared to the second quarter of 2018. Excluding the impact of foreign exchange rates, global sales increased 8% compared to the second quarter of 2018.
"Terex continued to grow in the second quarter," said John Garrison, Terex chairman and CEO. "Global demand for our leading products and services remained generally stable at a healthy level, and we continued to meet the needs of our diverse customer base."