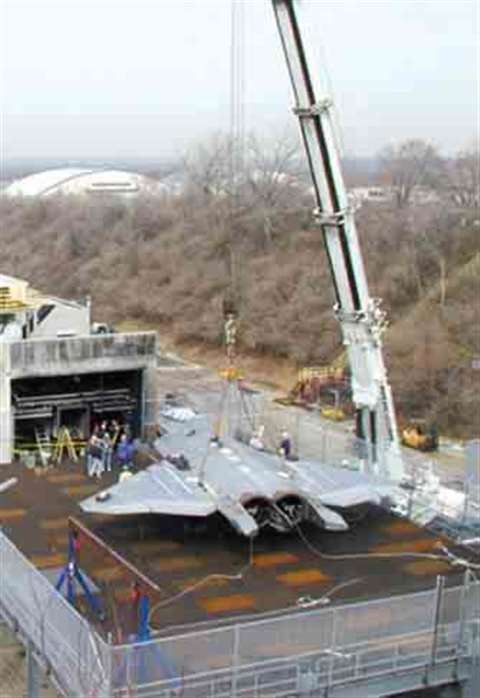 Art Innamorato was in buoyant mood on 28 January when Maxim Crane Works emerged from Chapter 11 Bankruptcy Protection under its own steam. Now that the restructuring programme put together by Maxim has been accepted by its creditors and shareholders, the president says his immediate focus is on a brighter future for Maxim. "Our problems are behind us" he explains, "We have strong capital behind us and will be focusing on improving sales and investing in the fleet." Further acquisitions are also part of Innamorato's plan, but he says these will not happen during 2005.
Innamorato is eager to point out that the emergence from Chapter 11 is not a rebirth of the company, "There is no difference between the new and old Maxim," he says, adding that the company's relationships with the "most demanding customers [on petrochemical and other highly engineered lifting jobs]" is as good as ever.
Maxim's crawler and tower crane fleets are also "fully utilised" indicating that business is flourishing, so what prompted last June's entry into Chapter 11 if it was not utilisation rates and sales figures? "The entire industry has had problems," Innamorato explains, "Everything depends on leverages and we had to restructure. It was all planned and we all knew that we would come out of it safely." Innamorato says revenues, sales and profit margins all rose during the bankruptcy protection period, and that the company has been improved during this time.
He adds that there were no job cuts during the eight-month period and that everyone within Maxim was fully aware that it would exit Chapter 11. Although there were companies eager to buy Maxim, Innamorato insists that "not for an instant" was it ever realistic that the company would be bought out. "Competitors are happy to spread rumours, but all the mentions of a takeover were just idle talk. We just kept quiet and got on with it. In fact, you know you are doing well when the rest of the industry starts to spread rumours about you."
Competitive edge
In addition to the period in bankruptcy protection being voluntary, Innamorato says it has given Maxim the edge over competitors, as it will now be ready to face market conditions that he saw coming last year, "Financing in this business is becoming more and more difficult. The lenders are all completely focused on return on investment figures. We saw it coming and we are now teed up to face these conditions, six or seven months ahead of the rest of the industry."
Financing issues are not the only problems the North American rental market has on the horizon, according to the Maxim president, "A lot of companies are privately owned by 60- or 70-year-olds, and they are going to be facing succession issues. I think that there will be several companies that will exit the business during 2005/2006."
Criticisms aimed at Maxim during its time in Chapter 11 were accusations that it was a faceless company, being run by people who do not know the industry and that it had become a corporate giant that was out of touch with its customers. Innamorato vigorously refutes these claims, "Maxim is being run by the same people that have run it for 20 years," he says, "The company is full of quiet heroes. We have great operators and VPs and they are the people that run the company." On the charges of being faceless, he says, "It's the VPs that run Maxim, and they are known to the people who need to know them. The only faceless person around here is me."
Looking to the future, Innamorato is confident about Maxim's prospects, "We have the most sophisticated financial backing available behind us (via investment house Goldman Sachs) and we have proved that we can serve the most demanding customers in the business. Utilisation rates are up and we are committed to improving service and becoming the premier lifting company around."
So after eight months of Chapter 11 Bankruptcy protection, Maxim Crane Works is back and striving to be stronger than ever, "We will continue to evolve the business and strive to be the market leaders in the regions that we work in," says Innamorato. And as for the "quiet heroes" who pulled the company through the past eight months, "Bonuses are about to be paid."