UK rental company Speedy Hire has announced a first-quarter, year-on-year revenues increase of 6.6%, for the period ending 31 March 2019.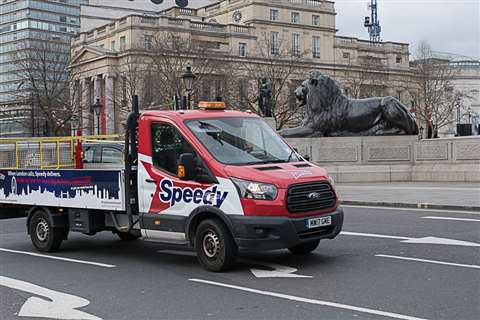 The company said that its rental revenues grew 5.5%, while its services revenues rose 8.4%. In the UK and Ireland, its rental revenues were up 1% on a like-for-like bases compared to the first quarter of 2016. Speedy added its international business were performing well, with a strong pipeline of opportunities ahead.
A total of £15.2 million (€17.05 million) was spent on new equipment in the first quarter, which was up 4% on the same period last year. Speedy said its expenditure was carefully targeted with average asset utilisation rates increasing to 55.7%, on a rolling 12-month basis.
The company's net debt is also marginally reducing. As of 30 June, its net debt was £67 million (€75.15 million), compared to £69.4 million (€77.84 million) a year earlier.
Speedy said it remained on track to deliver a result for the full year in line with the board's expectations.
New chairman
Speedy has announced that David Shearer will take over as chairman of the board and nomination committee on 1 October 2018, replacing Jan Åstrand.
Åstrand will remain as a non-executive director of the company and member of the nomination committee until 31 October 2018.
Shearer has been a non-executive director since 9 September 2016 and a member of the audit and nomination committees from 10 November 2016 and of the remuneration committee from 31 March 2017. Shearer will no longer be a member of the audit and remuneration committees on 30 September, said the company.
On his appointment, Shearer said, "I am delighted to be taking over from Jan as chairman of Speedy as we embark on the next phase of delivering the company's growth strategy and look forward to working with Russell Down and the board in the years ahead.
"On behalf of the board, I would like to offer thanks to Jan for guiding Speedy through the last four years and wish him well for the future."