Stonehenge tunnel plan progresses
By Joe Sargent17 July 2019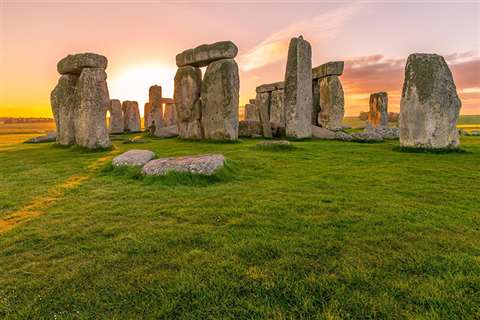 Highways England (HE), the agency responsible for the UK's major road network, has begun the procurement process for a new project that will see a tunnel built under the historic Stonehenge World Heritage Site in the UK.
The agency is searching for contractors to deliver an upgrade on the A303 road from Amesbury to Berwick Down which will travel past Stonehenge.
In order to preserve the integrity of the site and to not spoil the view of the setting sun during the winter solstice, a tunnel at least 3.2km long has been proposed to be built underneath the site.
The upgrade will also include a new bypass for a local village, 12.9km of dual-carriageway and new junctions at either side of the World Heritage Site.
HE posted the contract notice in the Official Journal of the European Union and supplied a figure that will cover £1.25 billion (€1.38 billion) for the main construction works.
HE has said that it will select a "world class" team of contractors and tunnellers to create the best solution should planning consent be granted.
Highways England project director, Derek Parody, said, "We expect this scheme to be of interest to some of the world's best construction companies, who want to be part of delivering this transformational project – a scheme which will not only unlock congestion along this vital A303 route, conserve and enhance the outstanding universal value of the World Heritage Site but also benefit the local and regional economy by providing skills and job opportunities for businesses large and small.
"This in no way pre-empts the outcome of the ongoing Development Consent Order Examination. While this continues to progress, we need to begin the procurement to put us in a position to be able to start construction on schedule in 2021, providing consent is given."