Strabag fined €45 million in cartel ruling
By Mike Hayes22 October 2021
Two companies within the Austrian construction group found guilty by competition authority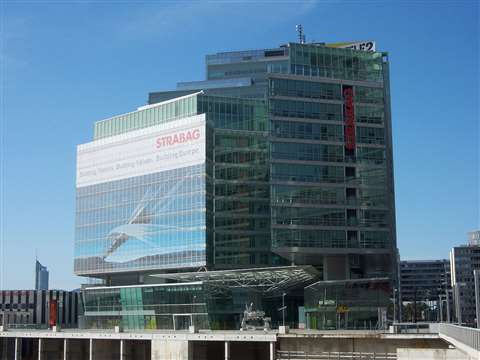 Strabag has been handed a fine of €45.37 million, after two of its group companies were found to have participated in a construction cartel.
The Federal Competition Authority (BWB) said Strabag AG and F Lang uK Menhofer Baugesellschaft had been involved in "uniform and continued infringement in the form of price fixing, market sharing and information exchange with competitors in relation to public and private tenders in the field of civil engineering in Austria in the period from July 2002 to October 2017" .
Strabag acknowledged the fine, saying the two companies involved had cooperated fully with the BWB, since formal proceedings against them began in 2019.
Strabag CEO Thomas Birtel said it was "a great personal disappointment that the allegations turned out to be partly justified after intensive investigations".
He added that lessons had been learned from the "painful" situation. The group has, for example, instituted an external monitoring system to guard against a repeat of the wrongdoing.
The company claims that "The acknowledgment [of the two companys' actions] and the full cooperation with the BWB had a correspondingly positive effect on the amount of the fine applied for."