Strong growth at Skyjack
By Euan Youdale08 March 2018
The Industrial segment of Linamar group, mainly made up of access equipment manufacturer Skyjack, increased sales by 43.9%, or $63.5million, to $208.2 million in fourth quarter of its 2017 financial year.
The growth was thanks to market share gains and increased volumes for booms in North America, Europe and Asia, said the company. Its telehandler products also saw market share gains in North America specifically, while Skyjack scissors increased their presence in that continent too, as well as Europe. This was partially offset by unfavourable changes in foreign exchange rates.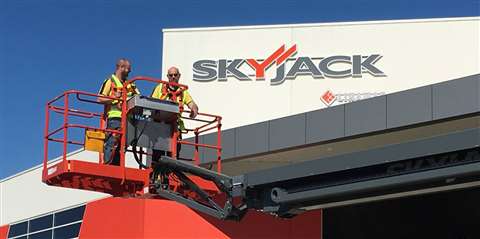 Operating earnings were up $4.2 million, or 17.1%, compared to the fourth quarter in 2016. The Industrial operating earnings. The result were impacted slightly by lower margins as a result of changes in customer and product mix favouring new launching products with lower margins, and investment in management and sales costs as part of the company's expansion plans.
Group wide, sales increased 14.5% in the quarter, compared to 2016, taking 2017 to a record $6.5 billion. Net Earnings before unusual items and foreign exchange impacts increased 11.8% in the quarter, leading to total $551.5 million, another record.
"We are thrilled with another quarter of excellent top and bottom line growth despite soft markets driving us to another record year in both sales and earnings," said Linamar CEO Linda Hasenfratz.
"Securing a second major e-axle program win is strategically key to helping us to build strong content in electric vehicles for the future and caps off a record year overall for new business wins for us. Strong cash flow completed the trifecta of solid performance, excellent outlook and the cash to invest in our future."