Strong growth for JLG
By Euan Youdale02 November 2018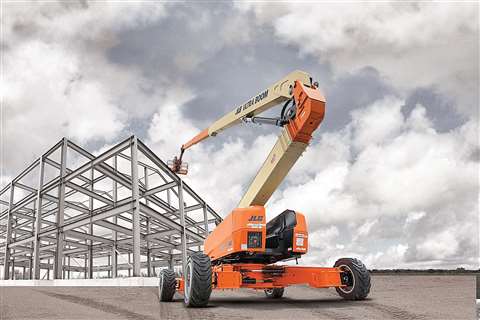 JLG's net sales increased 27.2% to $1.06 billion in the fourth quarter of its 2018 financial year. The increase in sales was due to improved demand for aerial work platforms and telehandlers, led by North America, and improved pricing, said the company.
Parent company Oshkosh reported that its access equipment also saw significant increases in operating income of 103.5% to $127 million, or 12% of sales, in the fourth quarter. This is compared to $62.4 million, or 7.5 % of sales, in the fourth quarter of 2017.
The increase in operating income was due to higher sales volume, improved pricing and lower restructuring-related expenses, offset in part by higher material and freight costs. Unfavorable foreign exchange rates also negatively impacted the access equipment segment's operating income by $7.4 million, or 70 basis points.
The results for the fourth quarter included pre-tax charges and inefficiencies associated with previously announced restructuring costs of $1.3 million, and additional charge of $15.5 million. Excluding these charges operating income was $128.3 million, or 12.1% of sales, in the fourth quarter, compared to $77.9 million, or 9.3% of sales, in the same period last year.
Over the full year, sales revenue in the division was up 25% to €3,776.8 million, compared to 3,026.4 in 2017. Operating income for the year was up 50%, to $387.8 million.
Wilson Jones, president and CEO of Oshkosh Corporation, said, "Our strong fourth quarter capped off a successful year for Oshkosh Corporation, a year in which we strengthened our customer relationships, invested in our People First culture and delivered significant earnings growth.
"During the quarter, we continued to execute our MOVE strategy, including driving simplification initiatives to reduce complexity in our businesses. This focus drove higher adjusted operating income margins compared to the prior year quarter in all non-defence segments.
"We still face headwinds, including sharply higher raw material costs and continued global trade uncertainty, but the performance of our team members in fiscal 2018 gives me confidence as we begin a new fiscal year.
"Based on expected continued favourable end markets, strong backlogs entering the year and our industry-leading product offerings, we are initiating a fiscal 2019 diluted earnings per share estimate range of $6.50 to $7.25. We believe we are well-positioned as we continue to invest in our business and in our people."