Strong line-up for Europlatform conference
By Murray Pollok03 September 2015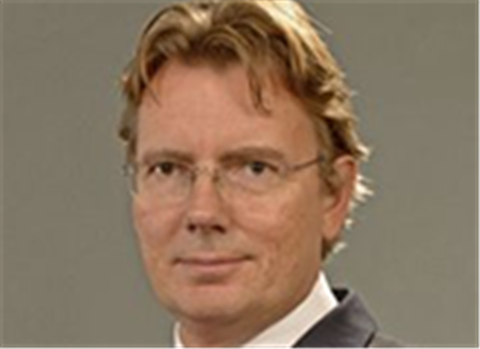 Karel Huijser, JLG's general manager and vice president for EAME, and Dino Leistenschneider, Ramirent's executive vice president - sourcing and fleet management, have been confirmed as speakers at the upcoming Europlatform conference, taking place in Copenhagen, Denmark on 7 October.
Also confirmed as a participant is Per Torp, managing director of Time International, who will sit on the rental round-table in the afternoon session.
IPAF's Rupert Douglas-Jones, meanwhile, will consider how rental companies can reduce accidents by focusing on the safe loading and unloading of platforms during delivery and collection.
Morning keynote speaker Mr Huijser, who is JLG's senior figure in Europe, will consider partnerships between manufacturers and rental companies in his presentation, titled 'Winning together'.
Mr Leistenschneider, a member of Ramirent's most senior four-person executive management team, will cover the topic of cost of ownership of equipment, with a particular focus on aerial platforms.
They join other senior figures from Europe's rental industry, including:
Xavier du Boÿs (CEO, Kiloutou)
Nick Selley (business development director, AFI)
Per Torp (Time International)
Petri Paavolainen (managing director, Dinolift)
Søren Olesen (managing director, Danilift)
Rupert Douglas-Jones (Research & Development, IPAF)
It will be one of the strongest line-ups of any Europlatform conference.
See www.europlatform.info for details and the online booking page.
Topics to be covered by the conference include:
Creating value in the AWP market (Xavier du Boÿs);
Using customer service to drive forward your business (Nick Selley);
Fleet cost of ownership: unlocking the potential (Dino Leistenschneider);
How to reduce accident by a third (Rupert Douglas-Jones);
Nordic truck mounted platform market (Søren Olesen, Danilift).
The conference is organised by IPAF with Access International as the official media partner.
The evening before the conference there will be an informal networking event, held at the Carlsberg Museum from 6.00pm to 8.00pm.
The two Silver Sponsors for Europlatform are Trackunit and Hinowa.