Strong Q2, new CEO for Algeco
By Joe Malone29 August 2018
US-based Algeco Scotsman has announced a 21.7% year-on-year rise to its revenues for the second quarter of 2018, along with a new CEO.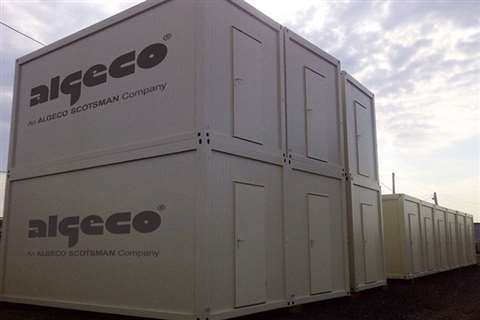 Total revenues for the second quarter were €276.8 million, up from €227.4 million, aided by increased demand in Europe, along with North America and Asia Pacific, said the company. Adjusted earnings before interest, taxes, depreciation and amortization (EBITDA) was €70 million for the second quarter of the year, which was up 26.6% compared to the same period a year earlier.
The company said its operations in France were strong, while Germany and the UK saw steady growth in Europe. Meanwhile, improving oil and gas sector demand was said to drive growth and increased investment in North America. In Asia Pacific, the energy and natural resources sector showed positive signs, said Algeco.
For the first six months of the year, meanwhile, total net capital expenditure for Algeco was €82.2 million.
Algeco said its focus for the remainder of the year was to ensure its London, UK head office was fully operational, and to begin its asset optimisation program.
The company has also announced that Andrew Tyler will take over as its new CEO from 1 September, replacing Diarmuid Cummins. Tyler is currently president of the company's European operations, and is the former CEO of Northrop Grumman's European business.