Strong rise at Cargotec
By Alex Dahm23 October 2019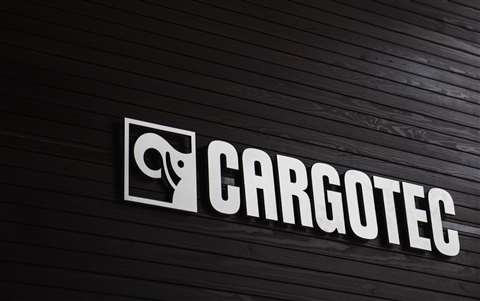 Hiab and Kalmar led the growth for crane and materials handling equipment group Cargotec in the first three quarters of 2019.
Sales overall for the Cargotec Corporation were up 11 per cent, to €2,669 million (US$ 2,968 million), from €2,394 million ($ 2,662 million) in the first three quarters of 2018. Operating profit was € 162 million ($ 180 million), up from € 129.1 million ($ 144 million), representing 6.1 % of sales instead of 5.4 % a year earlier.
Sales in the Hiab hydraulic loader crane segment were €982 million ($1,092 million), up an impressive 18 % on the €831 million ($ 924 million) in the same period a year earlier. Kalmar port crane sales were up 7 % to €1,252 million ($ 1,392 million) from €1,174 million ($ 1,306 million). Sales in the MacGregor offshore crane and deck handling equipment segment also increased, by 12 %, to €436 million ($ 485 million), from €389 million ($ 433 million).
Commenting on the results, Mika Vehviläinen, Cargotec CEO, said, "I am pleased with the good development that continued in Kalmar and Hiab in the third quarter. Kalmar's comparable operating profit increased by 24 per cent and Hiab's by 41 per cent. Our actions to solve Hiab's supply chain challenges which we started earlier this year proceeded as well.
"MacGregor's market situation continued to be challenging, and its operating profit was negative. We will continue to streamline MacGregor operations during the last quarter of 2019."
Looking at just the third quarter of 2019, Hiab orders were up 4 % and MacGregor 10 % over Q3 2018. Kalmar, however, posted a decline of 19 % in orders received, Vehviläinen said. Also in the third quarter, Cargotec completed the acquisition of Norway's TTS Group offshore crane and equipment business. The TTS contribution has been included in the MacGregor segment results since 1 August.
In outlook Cargotec is sticking by its forecast from February 2019 with the expectation that its comparable operating profit for 2019 will be higher than the previous year's €242.1 million ($ 269 million).