Strunz is new Pilosio CEO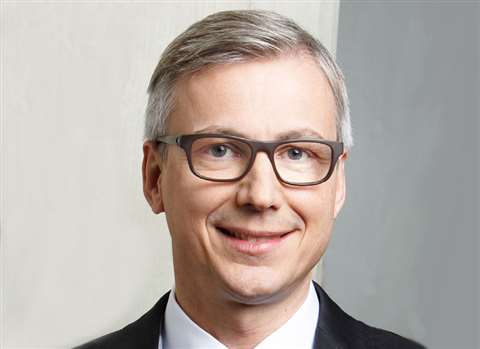 Johann Strunz has taken over as CEO of Italian scaffolding and formwork company Pilosio, replacing Dario Roustayan who left at the end of January.
Strunz was formerly managing director the Doka Group overseas and a member of Doka's board. He joined the Austrian company in 2009.
He said, "There are three things that really attracted me to Pilosio – products, investors and markets."
Talking about products, he cited high competence in both industrial scaffolding for the construction sector, and great development potential to be exploited in the formwork sector.
"This company is perfect to cover market niches in overseas countries."
He said that Pilosio's great strength was to be very flexible and to have the technical and productive capacity to provide tailored solutions to customer.
"As for shareholders, I found young people with a modern mentality, 100% result-oriented and that leave the indispensable freedom to develop strategies independently."
Pilosio has launched a climbing bracket, 240, a new design of bracket for the Pilosio range of formworks. It claimed it allowed a wide range of flexibility according to building geometries.
The main platform is 2.40m, which Pilosio said allowed working space even when formwork panels were retracted. The bracket is designed to erect formworks with heights up to 5.5m, and the carriage can slide back of 75cm. The company said this ensured enough space to install concrete rebars and clean formwork surface.
Pilosio added that 27.5m2 of formwork surface area was possible with only two climbing brackets. It said that permitted loads were equal to 300kg/m2 on the main platform, 150kg/m2 on the concreting platform and 75.0kg/m2 on the lower bridge.
Typical applications for this bracket were said to be construction sites that required working platforms to support double-sided panel formworks.
The fifth edition of the Pilosio Award was held during the Bauma fair, Munich, Germany.
The featured speaker for the 2016 edition was Bernard Kouchner, co-founder of Médecins Sans Frontières. The winner of the 2016 Pilosio Award was José Mujica, President of the Eastern Republic of Uruguay between 2010 and 2015.