Study confirms advantage of good ergonomics
By Lindsay Gale01 April 2009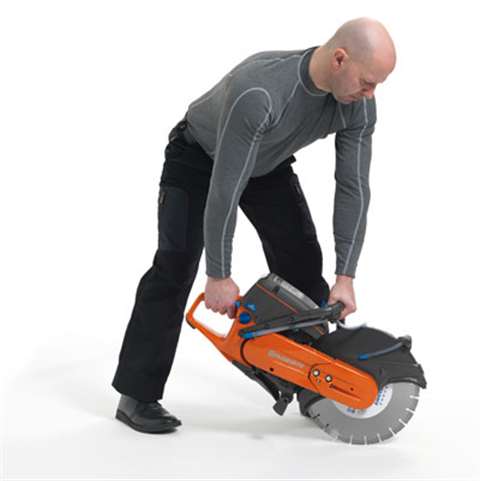 A study by the Chalmers University of Technology has provided validation of Husqvarna's claims for its ergonomic design effort in its hand tool design. The University took one of the company's hand held power cutters, the K 750, and examined how much force was required to exert a pressure of 100 kilopond (220 lb). It transpired that a tool whose front handle and centre of gravity are positioned close to the cutting point, as is the case of the K 750, needs less muscle power to reach this pressure than when they are positioned further back.
Power cutter product manager Hakan Alden said: Husqvarna has a long tradition of developing products with a strong user focus. We have been doing this ever since our first hand held chainsaws and clearing saws were introduced in the 1950s. When the first power cutters were launched , it was natural to integrate the same ergonomic ideas into their design too. We've known for a long time that our equipment is ergonomic but it is really good to have it in black and white.
He went on: "The essential point is to minimise the force needed to control the tool during operation. This makes it easier to work with, the user does not get tired so easily and the risk of accident is reduced. Ultimately, the job can be done more quickly and with high quality.