Success at Executive Hire Show
By Joe Malone14 February 2018
A number of new products made their debuts at this year's Executive Hire Show in the UK, with manufacturers speaking of their positivity about the UK market for this year.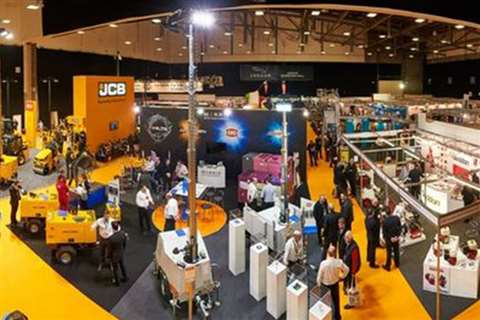 Kubota launched its new KX030-4 mini excavator, Morris Site Machinery showed a new lighting tower, Manitou debuted a new forklift, and Generac showed off a new branding following its integration with Pramac, to name but a few.
The event took place from 7-8 February at the Ricoh Arena in Coventry. There were a record number of exhibitors at the show, too, at 195. Visitor numbers are yet to be released. There were a number of first-time exhibitors at the show, including AEM Spain, Epiroc UK & Ireland and Contractors Plant Hire.
Despite the UK's exit from the European Union – Brexit – edging closer, business in the UK is still good, according to Chris Morris, CEO of Morris Site Machinery. He said, "We've launched six new products in the last six months, which shows that we're confident about market conditions both in the UK and the rest of our key markets this year and beyond.
"We're looking at strong business in Australia and Poland at the moment, too."
Morris Site Machinery also told IRN at the event that it had secured a 30-unit order with Australian rental company PremiAir Hire, including 15 of its recently-launched Halo lights – shown for the first time at the Showman's Show last October in the UK.
Legend Brands recorded a successful showing, too. The company's executive general manager Paul Brown told IRN it had made a number of sales directly at the show, on a number of its products. The company launched its new Cube Dehumidifier.
The 12th edition of the Executive Hire Show also had a new feature in Hall 2, called The Innovation Trail – Live! – a selection of new products, considered to be "particularly outstanding" by the Executive Hire Show.