Sullair breaks ground on HQ expansion
Sullair has broken ground on a US$30 million expansion of its North American headquarters in Michigan City, Indiana.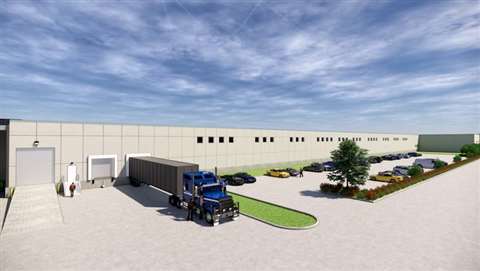 The project includes the construction of a new 80,000 square foot (7432.2m2) manufacturing building, a canopied storage building and an additional parking lot for employees. The plan also calls for improvements to portions of Sullair's existing 280,000 square foot (26,013m2) manufacturing facility.
Jack Carlson, Hitachi Executive Vice pPresident and Sullair Chairman, called the expansion one of the largest investments made by the company.
"In our nearly 55 years of business, this US$30 million dollar investment is one of our largest – if not the largest – on record," Carlson said.
"Many call LaPorte County one of the 'compressor capitals of the world'. We are confident this investment helps ensure LaPorte County maintains this reputation for generations to come."
Construction began earlier this month. According to Ron Meer, mayor of Michigan City, Sullair and Hitachi have brought more than 500 jobs to the area. The expansion will add another 30 to 40 jobs to the mix, according Sullair.