Sunward pushes European message
By Sandy Guthrie31 October 2017
Chinese manufacturer Sunward held a European conference recently to strengthen the co-operation between Sunward and its European agents, and customers, and to show the European subsidiary's capability of providing better sales and service support for the agents.
The Sunward 2017 European agent conference was staged in Belgium, and was jointly held by the Sunward international agent management committee and the Sunward Europe subsidiary.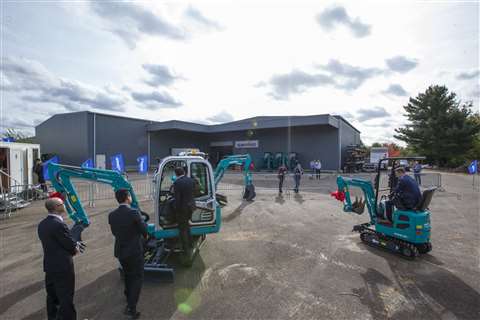 Over 70 people from more than 40 European agents, plus government representatives, gathered at the event. It was the second time all the European agents had got together since the European subsidiary was formed in 2014.
Sunward said the aim was "to appreciate the outstanding contributions of outstanding agents in recent years, as well as to display the new generation of products developed and upgraded for the European market".
The conference was based on the theme of "innovation, win-win and leap over".
Sunward group chairman He Qinghua, deputy general manager Xia Zhihong, and overseas sales department general manager Zhu Jianxin were among the delegates at the conference.
Sunward said that Europe was a mature high-end market for construction machinery. It said that since it entered the European market in 2006, Sunward had been increasing rapidly in Europe. To provide better and faster services, in 2014, Sunward established its European subsidiary in Belgium, as the market service platform, integrating the machine parts warehouse, warehouse, service centre and training centre.