Superior Industries expands into Southeast Asia
Superior Industries, a US-based manufacturer and global supplier of bulk material processing and handling systems is expanding into Sotheast Asia through a new partnership.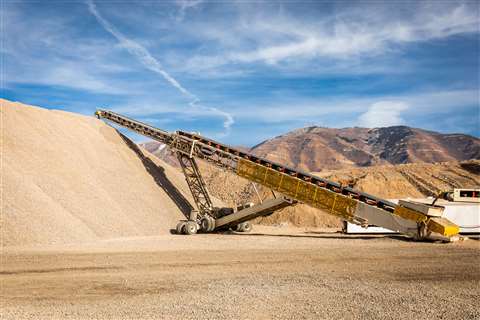 The company has announced a new distribution partnership with Singapore-based KeepMining. Through new partnership the company will represent Superior's growing line of crushing, screening, washing and conveying equipment in several countries throughout Southeast Asia.
The countries include: India, Indonesia, Japan, Philippines, Vietnam, Thailand, Myanmar, South Korea, Malaysia, Nepal, Cambodia, Laos, Singapore, Bhutan and Brunei.
"Together, the employees of KeepMining have a lot of experience in the Southeast Asian mining and quarrying markets," says Jeff Steiner, Superior's territory manager in the region.
"They have aggressive plans for supplying and servicing customers and we look forward to growing our businesses together."
KeepMining adds Superior to its portfolio of established and respected manufacturers of mining and quarrying products. The distributor's other major brands include Caterpillar, Atlas Copco, Liebherr and Yokohama.
The Singapore company sell and service earthmovers, dump haul trucks, loaders, scrapers, crushing and screening plants, grinding solutions, washing systems, automation packages, dry bulk storage and Handling systems, plus environmental solutions.