Surveying: Speeding up construction
By Joe Sargent04 February 2020
New surveying technologies are benefitting early adopters by saving time and money and the opportunities in this field continue to grow, discovers Joe Sargent
Surveying is a tool that has been used to divide boundary lines and aid construction for years. It is thought that the ancient Egyptians set out the foundations for the remarkable pyramids using the technique of peg and rope geometry. Unsurprisingly, techniques in surveying have moved on a lot since that time and today's new methods have the potential to be almost as revolutionary.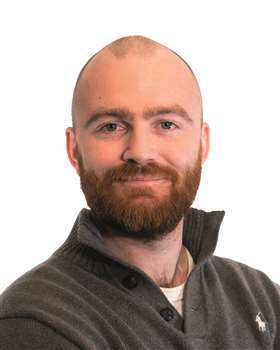 Chris Emery, senior manager for vertical construction at Topcon gives a real sense of the possibilities afforded to the industry and for those ready to grasp the latest technology.
When asked about the kind of challenges that are faced in surveying methods of today and what Topcon is doing to eradicate them, Emery says, "Surveyors across the world are finding themselves at a crossroads. The entire construction and infrastructure industry is facing massive challenges in terms of demand and supply, and while there's a very obvious solution to this in technology, its widespread uptake doesn't come easy.
"We have a toolset that earlier generations could have only dreamt of and, naturally, the role of the surveyor is changing in line with this digitisation."
Emery did, however, add that there are still many professionals who are perhaps slightly apprehensive to embrace new technologies, favouring instead the traditional methods they've relied on for years. He stressed though, that the surveyors of today must keep up with trends and adopt new processes or they run the risk of getting left behind.
One of Topcon's latest surveying products – designed to make everyday tasks easier and efficient – is the GTL-1000 total station scanner.
"We understood the industry's desire to combine imaging with surveying for a simpler verification process," explains Emery as he describes the tool as a robotic total station and scanner in one.
The instrument allows the scans to be automatically registered to the co-ordinate system that the total station has been set up in, removing all the office hours required for processing the data. Instead, Magnet Collage – a 3D software environment used to combine data sets from multiple mass data sensors – is used to aggregate the registered data and export to ClearEdge3D Verity, a tool that automates construction verification by comparing the point cloud against the co-ordinated design model.
All this, Topcon says, speeds up the quality assurance process dramatically and allows any issues to be managed quickly.
Bird's eye view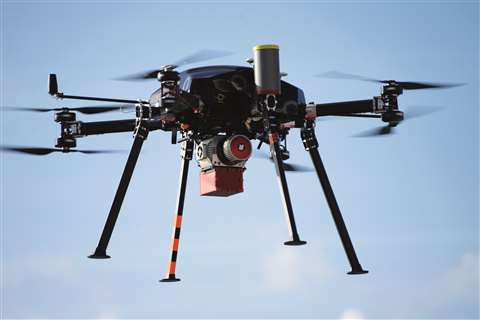 While this software offers time saving potential, there are many other solutions that could offer a new perspective to the industry. Drone mapping software has the ability to rapidly scour a designated area to gather geographic data within accuracy parameters of a few centremetres.
One drone company offering surveying technology by utilising high quality camera tech and mapping software is UK-based Texo DSI. The technology on board these high-flying machines can measure two million reference points per second, producing accurate and accessible 3D model information. In addition, the models can be colourised from full colour photographs.
Aerial survey technology is constantly improving as a result of Research and Development (R&D) and investment, and the improvements extend across all platforms and applications, including close visual inspection (CVI).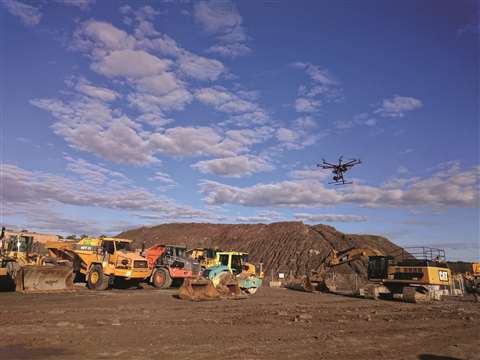 Texo DSI's 100MP aerial cameras are metric cameras with high resolution lenses; they are equipped with new leaf-shutter technology, which supports three frames per second (fps) capture – with a speed of 1/2500 sec – while guaranteeing 500,000 actuations. The camera lenses are thermally stable to ensure consistent focus over a wide range of temperatures and flight altitudes. Optics are designed to exploit the full benefits of the new sensor technology.
Construction businesses should be taking advantage of this technology to keep up to date with site processes regularly, but the reality is there are a lot of regulations involved when using this unmanned tech.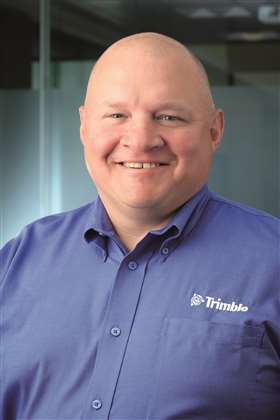 Casey Cyrus, business area manager site positioning systems for Trimble Civil Engineering and Construction, discusses why these products have not proverbially flown off the shelves.
Cyrus says, "There's a lot of regulations right now and it's early for drone technology. Governments across the world have a lot of restrictions on it. When the US started seeing drone use come in, you had to have a pilot's license to be able to operate a drone for commercial use because you have to respect airport airspace and understand aviation law."
Despite these commercially challenging aspects, manpower can be reduced by utilising software applications like Trimble Stratusm a service that users can subscribe to in order to analyse the photos captured by a drone and convert them into a surface model.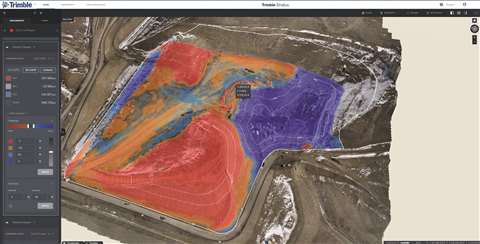 Discussing the benefits of this technique Cyrus says, "On a 50-acre site, if you fly over it with a drone you will have a grid of points that a surveyor would never measure down to. The drones themselves have on-board RTK [Real-Time Kinematic] receivers and you're starting to use RTX technology as well, so they can fly anywhere.
"This is what's going to change a lot of the survey world and it already is. Guys are using this, but it's in its infancy. The potential hasn't been recognised by the masses, but we've got the early adopters taking advantage of this, getting surface models that a surveyor would take weeks to get, they're getting it in minutes and that's the game changer. Everything's around productivity and time savings because time is money."
Echoing Cyrus, Emery says, "Our industry is growing rapidly with its current practices. However, it carries high safety risks and simply wouldn't be able to keep up with the workload set out before it. We're therefore constantly looking for safer and faster means to perform the same tasks.
"Using UAVs and mass data technology to complete traditional survey tasks is becoming commonplace, and in the not-so-distant future, cloud-based data storage and workflow technology will become the norm for everyone.
"Even further down the line, but still within sight, augmented reality solutions will come into their own – all of which will help bring us closer to achieving a 'continuous representation of reality' and a level of efficiency in line with other industries, such as manufacturing."
Simplifying surveying
These technologies are exciting for above ground applications, but there is far more to surveying than just what the eye can see. Contracted workers in built-up urban areas often have to mitigate their impact on existing underground infrastructure.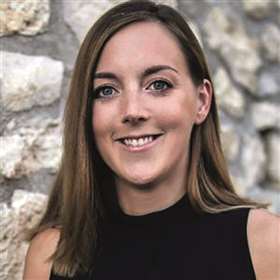 Agatha Fischer, business director of detection and services at Leica Geosystems, part of Hexagon, shares news of the company's Ground Penetrating Radar using Leica DSX.
Fischer explains that the use of Ground Penetrating Radar (GPR) technology has traditionally been limited to highly skilled and experienced professionals trained on interpreting difficult radargrams. The newly announced Leica DSX utility detection product has been designed to offer a solution in which GPR technology can now be interpreted by less experienced users.
"The DSX utility detection solution is a portable GPR designed to bring users the latest developments in utility detection with simplified workflow, automated data processing and the highest accuracy," says Fischer. "Users can now easily locate underground utilities that are clearly visualised in DXplore software."

DXplore is a software that gives users the flexibility to interface with various positioning systems and perform utility verification on site. This solution combines GPR technology with positioning accuracy from Leica devices.
When asked how DSX simplifies utility detection, Fischer said, "Today, one day of data collection with a GPR sensor results in one to two days of data post-processing in the office. The DSX utility detection solution simplifies this process with the most reliable, simple and automatic procedure detecting every type of utility and generating a 3D utility map on the field."
Users reportedly no longer have to interpret raw radar data, as the DSX displays results clearly with automated GPR post processing and data analysis. A digital utility map is generated in the field within minutes and can be exported to the DX cloud and Hexagon software for further integration with additional data.
"With this utility detection solution," adds Fischer, "Geosystems brings to the market a more efficient, robust and easy-to-use GPR system, allowing users to detect utilities on site and easily check data quality in real time, without the need to wait for office experts to validate the work."
A professional solution
Time saving and simplifying are key points on which the latest surveying technology has been delivering on. However, these points would be irrelevant if the products were not reliable.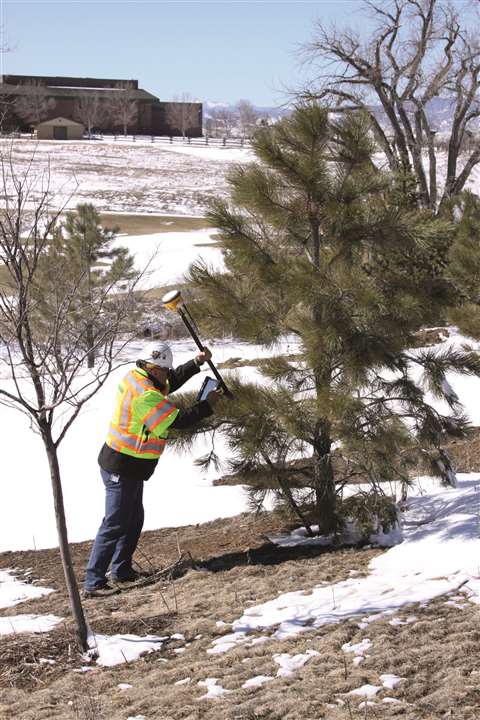 Trimble has been working on a new system that it calls ProPoint that, according to the company, is more reliable and accurate than previous techniques.
ProPoint is a computing engine system inside Trimble's receivers that draws its connectivity from Global Navigation Satellite Systems (GNSS) in a more advanced, better connected way than before.
Cyrus explains that this new engine essentially takes all inputs into a tightly coupled integrated system and translates them into one single solution – providing minimal latency. Users get real time data showing exact positioning rather than a lag that displays where the operator was a moment ago.
Another feature that the company is now including in their surveying poles is IMU technology – similar to that used in mobile phones but to a much higher degree of accuracy. IMU technology is used to determine the angle that the phone is being held at when using a compass app or similar mapping applications.
In surveying, this is used to determine the specific angle of the pole so that the software knows the exact angle, meaning that the operator does not have to ensure the pole is held in a vertical position to record accurate data.
"The time savings are huge," says Cyrus with real feeling, before adding, "that's an advancement I wish I had in the 80s and 90s when I was in the field."
With the two technologies combined, ProPoint is said to also allow surveyors to maintain connection with satellites in urban areas and in regions with vast tree density. Before this new technology Global Positioning Systems (GPS) operations would grind to a halt and a much slower total station would have to be used.
Collaboration is key, as now GNSS relies on satellites not just from the US but also Russian, UK and Chinese satellites to accurately detect signals in a harsh environment. In fact, this collaboration filters through into all aspects of surveying, with office software being fed information not just from those on the ground but also UAVs – the future will surely see this only increase.
Automating operations
There are, of course, more methods of transportation for surveying equipment than just drones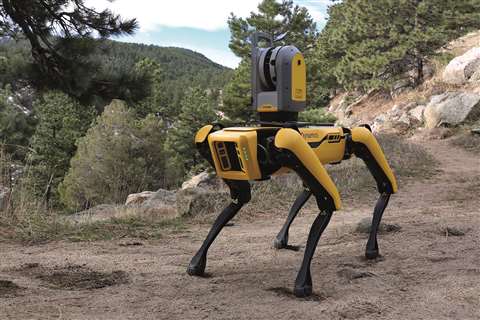 A robotics company in the US known as Boston Dynamics has been developing a rather interesting robotic dog, nicknamed Spot.
The mechanical dog appears to have potential applications in construction and Trimble has partnered up with the company to help make it a surveyor's best friend.
Trimble and Hilti plan to integrate construction management software solutions, Global Navigation Satellite System (GNSS) technology and reality capture devices with the Spot platform.
HoloBuilder and construction firm Hensel Phelps ran pilot tests for Spot earlier this year at San Francisco International Airport's Harvey Milk Terminal 1 in which the robotic dog performed site surveying that a human engineer would normally have to do with hand-held cameras.
Spot is first guided by remote control around a construction site, but once that has taken place the robot has a digital map and is able to navigate itself in the future.
The company HoloBuilder has already released a product integration app that works with Spot to provide reality capture of construction sites. Artificial Intelligence is then used to process the data, so that the site's progress can be tracked and evaluated.