Swansea Bay parts with China Harbour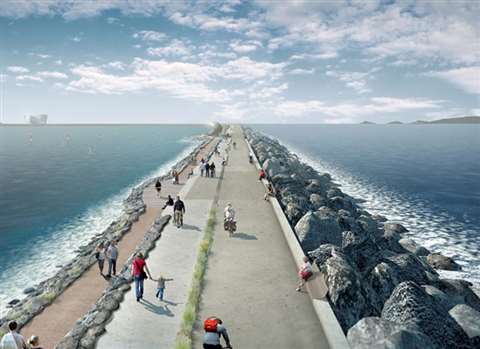 Swansea Bay Tidal Lagoon has parted company with China Harbour Engineering Company and retendered the marine works package for the project.
The company announced the parting of ways following its review of the advanced works phase for the Swansea Bay Tidal Lagoon project, in Swansea, Wales.
The Marine Works Package comprises the construction of the lagoon's breakwaters and the temporary cofferdam, where the powerhouse structure will be built.
The company said this is the only change made following its review, and that the decision will not impact on project funding or the delivery timetable.
Negotiations for the £1 billion (€1.31 billion), world's first energy-generating tidal lagoon began in March 2015, following the announcement by the Chancellor of the Exchequer at his Budget speech to Parliament in London.
The company said that construction would take place from both sea and land, with the greater proportion of the work on lagoon walls and turbine housing done at sea.
The location, Swansea Bay, Wales, is the first of potentially six such lagoons – four in Wales and two English sites in Somerset and Cumbria.
At the Swansea Bay lagoon, the project will comprise a sand-core breakwater or rock bund, described as similar to many seen in coastal defence schemes and harbour walls. As the sea outside the breakwater rises and is held back, a difference in water levels is created. Sluice gates are opened and water flows into the lagoon through turbines to generate electricity.
The company thanked China Harbour Engineering Company for its contribution in the project.