SX-150s arrive for Collé
By Euan Youdale26 November 2015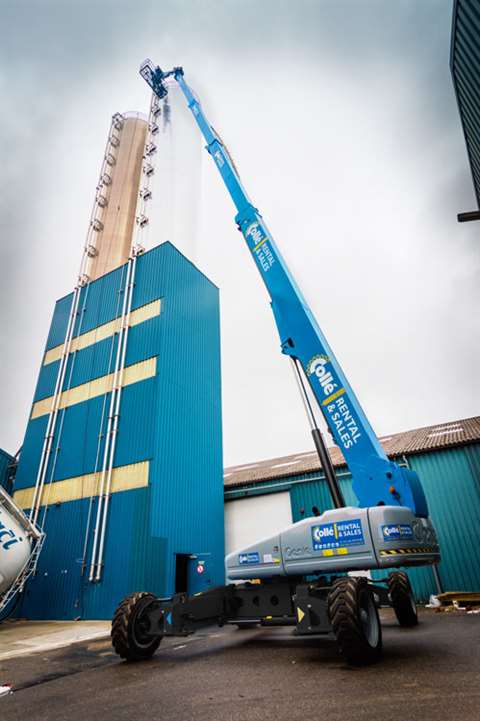 Collé Rental & Sales has taken delivery of four Genie SX-150 telescopic boom lifts.
The 150ft working height Genie SX-150 is Genie's latest model in the SX series incorporating the X-chassis, and means the rental company now has more than 150 units with working heights of 40 m or more.
Earlier this year, Collé added more than 20 units of Genie's 180 ft working height SX-180.
The SX-150 has a maximum working height of more than 48 m, a horizontal reach of 24 m and a large basket with a maximum capacity of 340 kg. The boom is suitable for construction, maintenance, telecommunications, gas and oil refineries and chemical maintenance activities, said Collé.