SX-180's sold in Australia
By Euan Youdale05 August 2014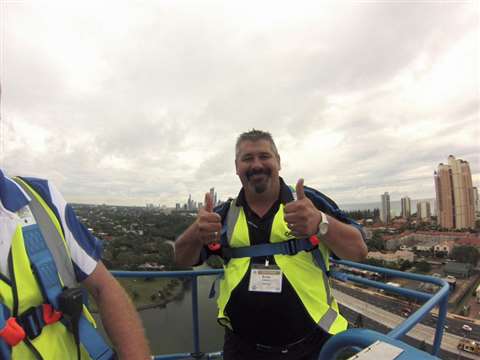 Genie took three orders for its 180 ft working height SX-180 at the HIRE14 show in Australia, bringing the number of units sold in the country to eight.
Throughout the three-day convention on the Gold Coast in May, Genie offered its customers the opportunity to be lifted to full height in the SX-180 machine and some 50 visitors took advantage of the opportunity.
"Having the Genie SX-180 at HIRE14 proved to be a pivotal event in the development and growth of the Genie brand," said Brad Lawrence, general manager of Genie Australia.
"It defines our company and the position which we hold in the access industry. Everyone at Genie has been working towards the first SX-180 arriving in Australia and the opportunity to showcase it to our customers."