Synthetic tow sling from Samson
By Christian Shelton29 January 2018
USA-based rope manufacturer Samson has launched the Panther synthetic fibre recovery tow sling.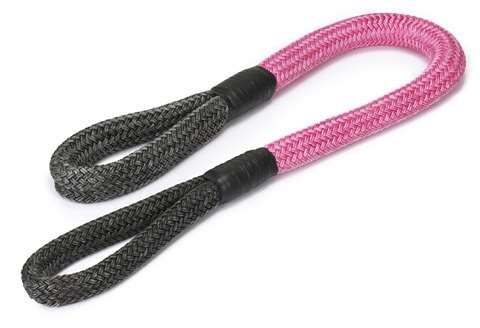 Samson says the Panther is a lightweight, high-strength, low-stretch recovery tow sling engineered for reliability and safety. It handles loads between 20 and 700 tonnes and is available in various lengths.
The sling is made from Dyneema SK78 and covered with Dyneema HMPE (high-modulus polyethylene) chafe protection. Dyneema is a brand name for ultra-high molecular weight polyethylene (UHMwPE) made into a high-strength synthetic fibre. According to Samson, this means the Panther is flexible and provides the ease of handling found in a single-leg tow sling with superior abrasion resistance.
According to Adrian Eyre, Samson sales director, "synthetic rope slings bring something not seen with steel wire or chain, namely improved safety. They're easier to handle because of their light weight and flexibility and the reduced risk of injury due to recoil or sparking incidents is key."
Previously with limited distribution, Panther is now available through Samson's normal distribution channels.