Tadano launches 16 tonne RT crane
By Alex Dahm07 February 2022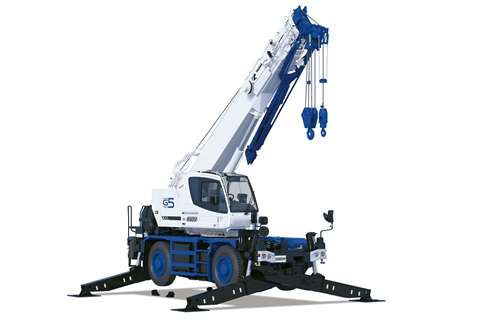 Crane manufacturer Tadano announced another 5th generation rough terrain crane on 7 February 2022.
The GR-160N Crevo160 G5 lifts 16 tonnes and it aimed at the Japanese manufacturer's domestic market.
Crevo in the name is derived from the words crane and evolution, Tadano said, hence the 5th generation since this "mini roughter" crane type was introduced in 1995. September 2021 saw introduction of a fifth generation version of its bigger brother, the 25 tonne capacity Crevo160 G5.
This latest 16 tonne model's 28 metre boom is 500 mm longer than that of its predecessor. Other dimensions are carried over. A 4.5 or 6.9 metre power adjustable jib is also fitted and gives a maximum working height of 35.8 metres.
All-up weight of the two axle crane is 19.795 tonnes.
It has a 179 kW Cummins QSB6.7 litre diesel engine to the Euro Stage V exhaust emission standard emitting less carbon dioxide and improved fuel consumption over the outgoing model, the manufacturer said.
Automatic Acceleration is a new function to control the speed of the engine according to the amount of crane lever operation input by the driver. It means the accelerator pedal doesn't need to be pressed because the lever controlling the crane motion adjusts the engine speed according to demand. Automatic Pump Stop disengages the power take off for the hydraulic pump drive after the crane has not been operated for a certain time. It reduces fuel consumption.
New design to improve the view
Design changes have been made to improve visibility for the operator both on the road and when operating the crane. As standard the Tadano View system now includes a new rear left view camera, a rear view slewing platform camera, and a left rear one too, for a total of five cameras. A choice of three combinations of camera views can be set on the operator screen in the cab.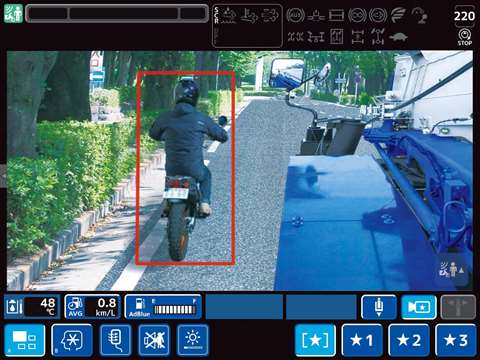 Improvements to the Human Alert System to warn the driver of the presence of people in the vicinity of the crane include a better detection rate for better safety when driving.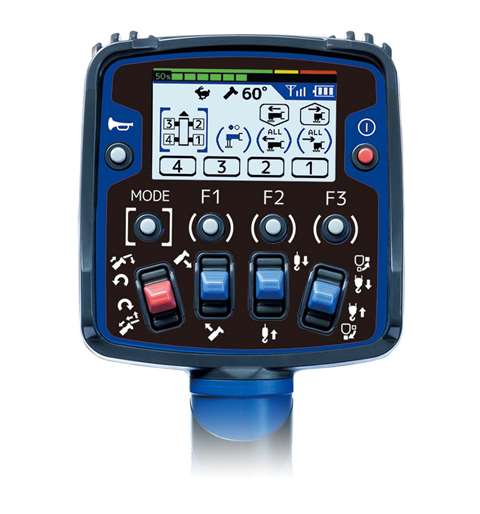 Technology on display
Operating information, settings and other functions are displayed on and made via a new 12.1 inch (307 mm) colour LCD touchscreen. There is a separate radio control for crane setup and that has a 2.7 inch (70 mm) display screen. It can be used for the outriggers, to stow the boom and to deploy and retract the jib. To cater for the digitalisation of work sites, the manufacturer offers Lift API, BIM Models, Hello-Net telematics and a Hello-Data Link app.
This latest model is one of more than half a dozen Crevo series units in capacities from 13 up to a 100 tonne model on a four axle carrier.