Tadano revenue rises again
By Alex Dahm09 February 2016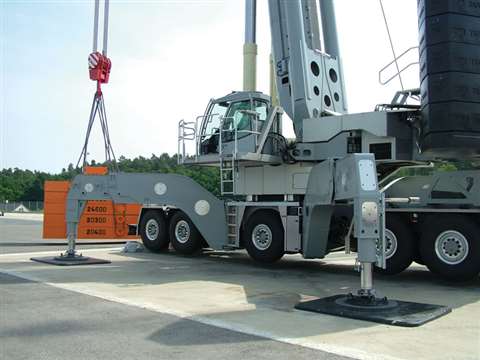 Sales at Tadano for the first nine months of the 2015 financial year to the end of December 2015 were up 3.2 % on the same period of the previous year compared with a 15.4 % increase for same period a year before that. In numbers that was JPY 149,748 million (US$ 1,239 million), up from JPY 145,121 million ($ 1,200 million). For the full fiscal year, from 1 April 2015 to 31 March 2016, the Japanese crane and aerial work platform manufacturer forecasts sales of JPY 206,000 million ($ 1,704 million), up 1 % on the year before.
The company attributed the reduced growth to a downturn in exports, lack of growth in production and capital investment. While the US economy grew and Europe showed signs of recovery, emerging markets slowed. The slowdown in China, geopolitical risks and the falling oil price all contributed to a growing sense of uncertainty, Tadano said.
While demand for cranes during the nine month period grew in Europe and the Middle East it fell in the Americas, giving a decline of 0.4 % overall outside Japan. Export sales, at 51.9 % of the total, were JPY 77,748 million ($ 643 million). Sales in Japan were up 7.3 % to JPY 71,999 million ($ 596 million) for mobile cranes and aerial work platforms but loader crane sales were down. Tadano forecasts that exports will come down further, to 50 % of the total.