Tadano sales up 6%
By Alex Dahm24 November 2015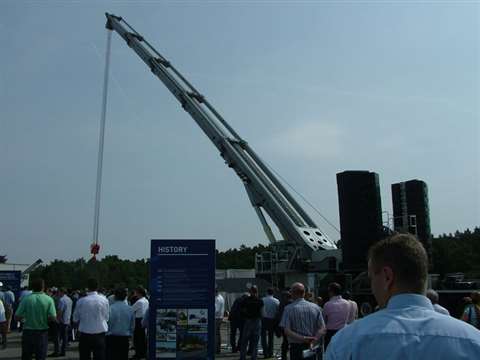 Financial results from Japanese crane manufacturer Tadano for the first half of the fiscal year 2015 show sales up 6.2 % at JPY 104 billion (US$ 868 million) against JPY 98 billion ($818 million) for the same April to September period in 2014.
The increase is about half that of the 13.1 % increase in the first half of the fiscal year 2014 over 2013. Operating income for the April to September 2015 quarter was up 17.9 % at JPY 16.2 billion from JPY 13.7 billion a year earlier.
Tadano described the first half of the year as steady. It said that the outlook for second half is slightly uncertain and that for 2016 it is uncertain. "Markets outside Japan will become uncertain from the second half to the next fiscal year [October 2015 to March 2016] while the Japanese market will maintain its generally high plateau until 2018," the company said.
For the full fiscal year 1 April 2015 to 31 March 2016 Tadano forecasts a 1 % increase in sales over the previous year to JPY 206 billion ($1.7 billion) at JPY120 = US$1.00.