Tadano takes on 27 apprentices
Crane manufacturer Tadano has taken on 27 new apprentices at two sites in Germany.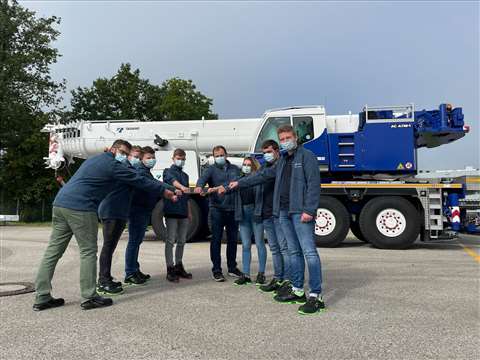 At the Tadano site in the Franconian town of Lauf, six apprentices are training for a career as production mechanics and in agricultural and construction equipment mechatronics.
At the Zweibrücken site, 21 apprentices are learning for their chosen career path, with apprenticeships ranging from steel construction and industrial mechanics, body shop paint technicians, mechatronics technicians, precision mechanics, agricultural and construction equipment mechatronics and IT specialists, to industrial business management assistants.
"We are delighted to be in a position to offer a good number of apprenticeships in these difficult times, and to find suitable candidates for them all. We consider training and apprenticeships an investment in the future that we leverage to ensure that the next generation of desperately needed specialists will be available," said Frank Schättle, head of HR at Tadano Europe.
Tadano plans to offer a location exchange programme so the apprentices will be able to complete some of their training at the other one of the two sites to gain additional insight.