Taking on rental
By Helen Wright02 February 2015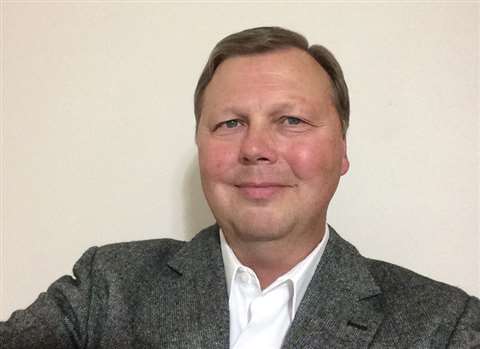 The power rental market is a very dynamic place, according to Gary LaFine, who has spent the last few months getting up to speed with the fast pace of this market.
"It's an exciting place to be," he said. "A lot of it is basic economics – people are more interested in renting products than making a capital investment, although this varies market by market.
"Lots of our larger products are going to temporary power applications around the world where grids are not mature enough to handle demand, while the oilfield industry in North America is seeing strong growth. In North Dakota, for instance, we are seeing very high demand – it's hard to keep up.
"We're also seeing more and more demand for gas products in North America – and when you think about it, the energy is free; the generators are running off the gasses that they're flaring. We're seeing projects go up in many parts of world from Madagascar to South Africa, and expect to see organic and market growth throughout the industry."

Paths to rental


Mr LaFine said Cummins used several paths to reach the rental market, including working directly with large strategic customers and through distribution channels to reach regional rental players.
"We are seeing increased demand from all of them," he explained. "They look at the value of Cummins for a start – we bring a product portfolio that uses in-house components, we are quite vertically integrated, and we also have an extensive service network; we have the capability to service products anywhere in world. So we have a broad reach, we're not just presenting products – it's a full value package."
Cummins recently expanded its product range to include European Stage IIIA 20, 40 and 60 kVA sets, specifically targeting the rental market.
These models will be on display on the manufacturer's stand at the Executive Hire Show 2015. Mr LaFine said Cummins had the advantage of producing its own engines and components to comply with the stricter emissions laws
"There are different ways of getting to European Stage IIIA compliance or US Tier 4 Final – the most effective solution is an in-cylinder facility that takes care of most of the emissions. Our engine division and our emissions solutions components division develop all the aftertreatment technology, so the Selective Catalytic Reduction, Diesel Oxidation Catalysts and other components.
"We fully expect people to stock up on emissions-reliant generators. We also say they are more fuel efficient, if you're running a range of products parallel together, rental companies can promote their better fuel economy to their customers. The technology used to achieve emissions compliance involves additional costs, but customers can also produce value out of these additional costs."
And Mr LaFine said the manufacturer was already looking ahead to the next phase of emissions legislation – the European Stage V laws, due to come into force in 2019.
"We're actively working with our sister divisions on product development – it's a huge investment, we spend a lot of money on making sure we meet emissions legislation.
But, the more challenging this is, the better it is for Cummins – we have the toolkit and we like the fact that we can promote a cleaner, healthier and safer environment. We'll be there and ready to perform."
He added that the company was also aggressively working to expand internationally with new products and its support network. Cummins Power Generation currently has 600 distributors and 6000 sales and service outlets across 190 countries.
"Transportability is another key design feature for rental generator sets," Mr LaFine said. "Some of our generator sets come in container packages, while others are designed and built into trailers. It's down to customer preference.
"We are also introducing paralleling capability that we are bringing down to some of our smallest generator sets. On a project with varying load demands, why would you want to run a large generator when you can parallel two smaller sets and vary the load. In this way we are bringing technology to customers to help them operate more efficiently.
"If you are running many hours a year and have the ability to shut off one of your units for 25% to 50% of the time, you will save a lot on fuel costs and the lifecycle of the generators."


Hybrid trend

Mr LaFine also commented on the trend on the market for the development of hybrid generators – a handful of battery/diesel powered models have been launched by rivals in recent months, some of which also use alternative energy sources like solar power.
He said the company did not have a hybrid generator model for its rental product line, but it did produce a diesel/battery hybrid generator for its telecoms business division – a model that could be teamed with one or more renewable energy source like solar and wind.
Key to the technology is a Power Optimizer, which has been designed to reduce fuel consumption and emissions by operating the generator set for short period at higher efficiency. This hybrid option is offered on its telecoms generator sets from 8 to 80 kVA, and includes remote monitoring options.
"We have the capability and the technology is there," Mr LaFine said, "But the market research that we have invested in so far has not indicated a pending demand issue. Rest assured, we are looking into this.
"The rental market is very savvy – the end-customers are very savvy, and they ultimately create the demand. There will always be innovators out there, and new technology is a great thing, but commercial viability takes time to develop."