Tech on the move: SC&RA news February 2020
By Mike Chalmers18 March 2020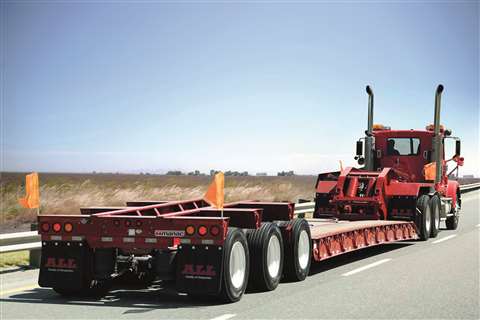 Technology's role in specialized transportation throughout the next decade was a central theme of this year's SC&RA Specialized Transportation Symposium, 18 to 21 February, in Charlotte, North Carolina, USA. For the benefit of SC&RA members in attendance from around the world – especially regarding permitting – the educational track highlights presentations that largely focus on what members should be expecting from technology, including solutions for employing new tech by 2030.
"There are so many exciting things happening in our space from the technology side," said Steven Todd, SC&RA vice president transportation. "Especially in recent years – to the extent that the twenty-twenties will see a wide range of advancements. On the permitting side, specifically, we're seeing technology play a role in a way that will truly drive our industry forward."
That said, in one particular session at the Symposium, Mike Morgan, CEO at Pit Row Transportation Solutions (PRTS), joins Tim Pilcher, at ProMiles Software Development Corporation, and others, in delivering the presentation What the Future Holds: Permitting in 2030 – Part 1, which educate STS attendees on what to expect and how to position for success in the next ten years in oversize and-or overweight (OS/OW) permitting.
Noting that the mantra for state government since 2010 has been to "do more with less," Morgan pointed out that the amount of automation involved in all aspects of the permit ordering process has exploded over the last ten years.
"A decade ago, ordering OS/OW permits for a trip spanning a handful of states would almost certainly involve paper maps, multiple telephone calls and even fax machines," he explained. "Today, in some states, with the help of the newer state permit systems, we can instantly order a variety of state permits with only a computer and an internet connection. In the next decade, I hope to see more states implement technological solutions to make our lives easier – especially in regards to quickly obtaining safe routes for OS/OW loads moving through the state."
Morgan added that most states can have automated systems if they have the resources. "These systems require significant investments and some of the very small states may find it challenging to make this investment based on their small permit counts. Additional resources to help these smaller states would be helpful."
While most states have introduced automation to some degree in their permit-ordering process, said Morgan, there are still some states that refuse to consider change and prefer human interaction with every permit ordered.
"This does nothing but slow down progress in our industry and create more headaches and hassle than what is necessary. The SC&RA and its members are still attempting to inform and educate these straggling state officials of the considerable benefits that automated permitting systems provide in hopes that one day, specialized carriers can order any routine permit without telephones and fax machines."
A huge difference
Pilcher indicated that, while true geographic information systems (GIS) automated routing was very limited at the start of the decade, a large number of automated routing systems were implemented, changing the face of the industry.
"I feel that virtually all states will have this capability by the end of the two thousand twenties," he said, "and these systems will be able to push the OS/OW route out to the truck driver in the cab – improving safety."
In terms of what SC&RA members should be excited about both now and in the 2020s, Pilcher feels that getting route-following technology for the driver in the cab of the truck is the top area of improvement. "Following the complex routes is challenging, and I think the technology is becoming available and can make a huge difference for safety and infrastructure protection," he said.
"Bridge hits and other issues with the truck not following the route continue to be a major problem, but I feel the vast majority of these are due to driver error or difficulty following the route. This technology will enormously simplify the process of following these complicated routes and provides the capability for route-change notifications to go directly to the driver."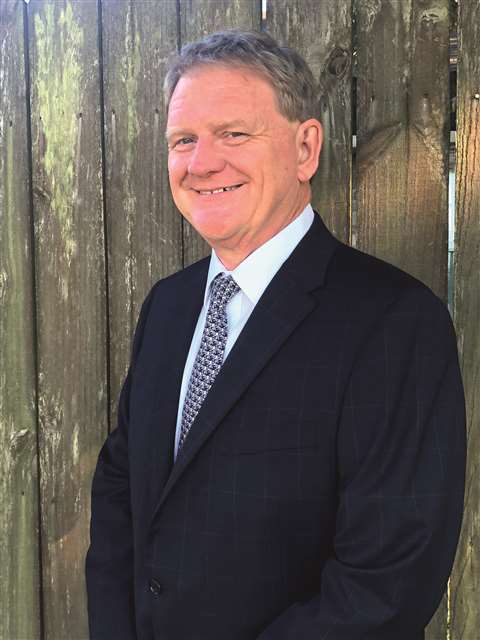 Pilcher also sees e-credentials as an area that has begun to emerge, which will make it easier to comply with all regulations and have the current credentials in the truck – where they are needed.
"An additional item that would be helpful is for the states to provide interfaces into their systems, allowing the routing and permit submission to be incorporated into the dispatch process," he said. "This will improve efficiency for the industry, and I feel it will improve compliance by making it easier to get routes and permits. If this could be incorporated for annual permits, I feel it would be a huge improvement in safety and infrastructure protection."
Incredible savings
With that in mind, Pit Row will be announcing its entry into the permitting industry this month. Morgan revealed that Pit Row has partnered with ProMiles, Nova Permits & Pilot Cars and AXYS Permits to produce what is called Permit Manager, a state-of the-art, comprehensive, full-service product designed to eliminate thousands of labour hours dedicated to manual processes, planning, ordering and managing OS/OW permits, trip and fuel permits and more.
"The PRTS Permit Manager will allow customers to interact with the various state permit and routing systems in a way that no other product can today," explained Morgan. "While state permitting systems have expanded tremendously over the last decade, the requirement to use each specific state system when ordering permits for a trip that spans multiple states has been a 'problem' that the industry still must tackle. The PRTS Permit Manager, powered by ProMiles, will allow its customers to interact with multiple state permit and routing systems from a single web page. This will greatly reduce the amount of data entry and, most importantly, time required to order multiple permits. This product will allow carriers to order more permits with less time and effort, whether in-house, through a permit agency or both."
Todd added, "These types of products may reduce the amount of labour and data entry. When you think about these big companies that are doing thousands of permits a month, and you reduce that data-entry time, it could be a significant savings."
Indeed, said Morgan, noting that specialized carriers, regardless of size, face a maelstrom of challenges in a highly dynamic environment. "These include labour-intensive permitting processes combined with a lack of uniformity of required load attributes and constant modifications to state and federal permitting procedures, shortage of qualified staff, the struggle to stay current with rule and policy changes and aggressive fines and penalties."
Ultimately, however, Morgan believes that states should spend more time allowing technology to provide a better overall customer experience. "Automated routing and permit delivery have been proven to be safe and efficient and it honestly seems like a matter of time before the technology is in every state," he said. "There are multiple vendors and products available to these states, and I would imagine nearly every carrier who orders permits would be in favour of automation. So, why wait?"