Tech startup launches AI system for heavy equipment
By Catrin Jones03 August 2022
Israel-based start-up Ception has unveiled an artificial intelligence-based system that is said to reduce accidents and improve productivity of heavy equipment at construction sites, mines, quarries, and industrial plants.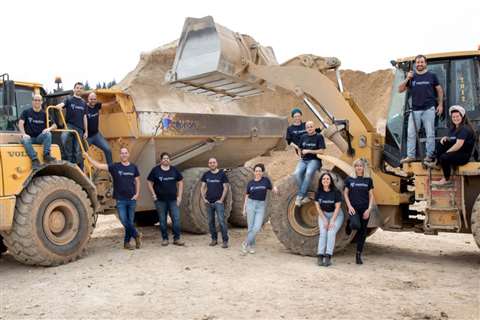 The advanced driving systems and autonomous vehicle solutions company says that the system is set to lower operation costs and contribute to sustainability in these work environments.
Ception has developed MineCept, which is installed on heavy vehicles, and provides operators, site managers and safety managers real-time information and insights to improve safety and operational efficiency in general.
The system is said to provide full situational awareness of the machine's surrounding environment by cross-referencing information from different sensors and a range of image processing algorithms and deep learning. The company also says that the system uses advanced real-time high-definition 3D mapping and precise positioning technology, based on visual feed rather than GPS.
Tal Israel, Co-Founder and CEO of Ception, says, "The construction, building materials, mining and quarrying industries are huge markets that suffer from acute safety, efficiency, and sustainability problems and are always looking for innovative solutions. There is currently a gap of technological solutions in this discipline.
"Some of the solutions are geared towards a high level of automation but suffer from various barriers, including technological limitations, high prices, and regulatory restrictions. Conversely, solutions that rely on basic technologies do not offer an adequate response and suffer from serious reliability problems."