Telematics and the data sharing economy
By Euan Youdale08 October 2019
Sam Hassan, CEO and president of cutting-edge telematics provider ZTR Control Systems tells Euan Youdale how the company is trail blazing into data brokerage and the shared data economy.
Telematics is now commonly used in our industry, although many professionals in it are still confused as to how it can benefit them. According to ZTR Control Systems, telematics solutions will serve them very well but there needs to be some changes in the way we, as an industry, views the whole subject before it becomes truly beneficial.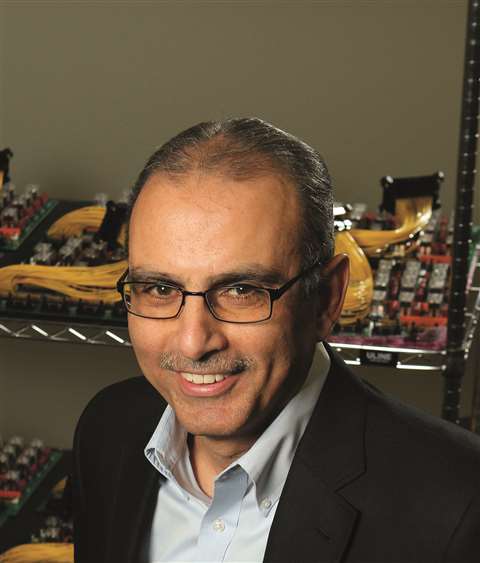 ZTR is a control systems company at its heart and has been in the business for more than 30 years. Its drive into telematics began in 1998 through its initial innovations for the power generation, oil and gas industries. It then ventured into the compact construction rental market in the early 2000's and has focused on that sector ever since.
The company's telematics solutions are designed for OEMs, rental companies, distributors and end users. In fact, its goal is to create harmony across all these stakeholders in a shared data economy, by effectively being a data broker. ZTR's influence is unquestionable, when you consider it offers telematics solutions to the world's largest rental company, US-based United Rentals, Sunbelt Rentals and Europe-based Boels Rental, and a number of OEM's, most recently Genie with its new Lift Connect programme.
Sam Hassan ZTR Control System's CEO and president, explains, "The fact that we are supplying both sides of the coin, the OEM and the rental company is what you would expect from a standard telematics solution, your fleet management, fleet logistics, and access management, etc. Beyond that, and what's really important, we are also deeply integrated into their business systems."
Burning question
"We continue to offer services from our ONE i3 platform as well enabling the right data to the right place where they are doing their business within their own platforms."
On the one side, for example, Genie will be receiving large amounts of rich data through their controller, allowing it to better understand the use of the machines and even help with future development of the equipment. On the other hand, United Rentals are more interested in machine and battery health, uptime, availability and ensuring they are achieving optimum utilisation. "And their end customers are looking for an understanding of how well they are utilising their machines during the rent, and United Rentals are providing an enhanced rental experience through providing that information, and they do that through their application they call Total Control."
A burning question for many involved in telematics, is, 'who owns the data and who has the right to use it?' But Hassan has a different perspective on the subject, "I don't think the data ownership challenge really exists," he says, "Truly, the equipment owner owns the data, that's pretty clear in the marketplace generally speaking. "I think the real challenge is, can we create a community of players that is willing to actually play in sharing the data?
"The only way that will work is if it provides benefits for all. If you are going to be part of the sharing community, it's not simply about getting the data and going away, you have to be providing benefits to other constituents in the community, otherwise there is no real value in sharing."
The data comes into ZTR's ONE i3 cloud service platform and ZTR helps to manage the flow of data on behalf of the data owner and makes sure its securely delivered to the right players in the right form. "All the data comes into us, so we are actually able to broker that information to all the parties.
Honest broker
Having an effective and trusted middleman when it comes to the flow of such valuable information is crucial in the effectiveness of the service. "We play the honest broker," explains Hassan, "We get sign off approval from all parties and supply the data to the right party, or it may be standard in a purchase agreement, that when a customer buys the equipment the data will be shared among all parties."
There can be different arrangements for different owners. A smaller rental company might sign the agreement directly with Genie, meaning ZTR provides the data to Genie, then their customer logs on through Genie's portal to its Lift Connect programme. "If that rental customer also wants to have an extended programme of their own, we can bring the Genie experience into their portal and create a separate portal just for them."
ZTR has incorporated its brokerage system from the ground up. "We have built our platform with brokerage in mind, with the whole concept of information sharing and security down to the data point level."
Integration and provision of data to different parties has been done before, but it is the ability of each party to view the right data at the right time and in the right location that ZTR specialises in. "The big issue here is trust. That's where ZTR plays an interesting role; we are not an OEM and we are not a rental company; we are an independent player." Hassan believes trust in the data sharing arena is building and it is just a matter of time before stakeholders feel their data is secure. That trust has to be supported by governance rules that are understood by all parties. "It gives everyone a feeling of comfort," says Hassan, "In turn, those governance rules also fall to me as a broker; I have to be the guy that is trusted and therefore I also have to follow the rules and make sure I am meeting all the demands of all parties."
For those small, or relatively small rental companies, these new technological communities will prove to be a beneficial home. "It's almost enabling the small to mid-sized companies to play at a much more effective rate. It's providing the small company with what feels like a very personalised solution."
Hassan continues, "And it's almost instant in the way that it can be turned on. Where we have the right brokerage system for a number of OEMs' solutions, we are enabling the small guys to get involved in something almost overnight."
Taking that one step further, all telematics providers should be aware of and open to other telematics companies and their services in the marketplace. Hassan explains, "I can't be saying, 'if it isn't ZTR, it doesn't work. Which means there are going to be mixed fleet and mixed telematics solutions and as a broker, I have to bring all data from all sources to all players."
Ultimately, it is all about providing an effective service, adds Hassan, "Whether those services are coming through ZTR directly or it's a micro service developed by another community member that I have to expose to the rest of the community – that's part of my responsibility. "So, when you think about it, this really is complex, but it means that everyone gets the chance to play. Everybody is leveraging these solutions without having to make multiple investments, not having multiple boxes to meet the needs of two different players, we are not having data stored and recorded in three or four different places, we are truly able to provide the best value and price to all players."
Added to that, there is a requirement for all parties to make a profit. "If you are going to be part of the community, you are expecting to get some sort of financial benefit. Through brokerage all parties get the information they need at a significantly reduced cost."
Good direction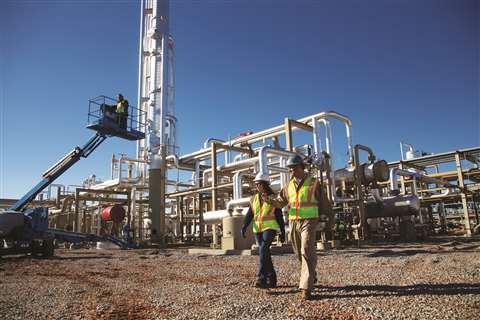 Failure to take part in these new communities, however, will prove even more costly, and ultimately, there will be little choice but to get involved. "We can't be doing these things in isolation and expect the industry to succeed, it's just too costly. For some of these machines you are certainly not going to supply multiple boxes and multiple services; they are not highly priced machines, so it would not be affordable."
In the end, the industry will drift in the right direction, Hassan concludes, "I truly believe that the technology is heading that way anyway; openness is built into tech companies, being open in an open source type world is what we do for a living. I do believe we are evolving in the right way. We are heading in the right direction."
As you would expect ZTR has well-developed plans for the years ahead. "Today we are largely focused on the motorised fleet, but we are expanding our eco-system into the non-motorised world and looking at less intelligent, lower cost pieces of equipment."
ZTR has over 300,000 active devices operating on motorised equipment in the global market. "We are now utilising these deployed devices to search and communicate to lower cost Bluetooth tags that can be placed on simple tools and attachments. This, along with other communications gateways, allows us to simply and instantaneously connect a worksite.
"In the future we see expanding the ecosystem beyond tools and attachments and consider other key elements of the worksite including people and material