Telematics: Connecting the dots
By Thomas Allen24 January 2020
The uptake of telematics in the construction industry has been slower than was anticipated back in the early 2000s when the concept first came to the fore. While the growing integration of telematics hardware might help to put downward pressure on the cost of implementation, cost is not the only barrier to adoption.
To implement smarter rental operations using telematics requires a capability that can, based on real-time equipment data, evaluate equipment-based decisions to take automated actions and thereby deliver business value.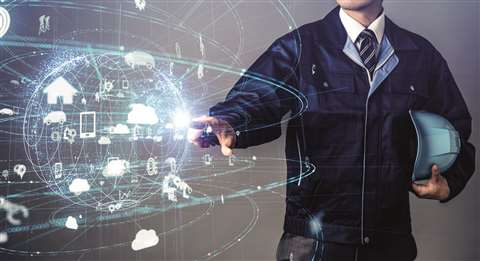 At software company Spartan Solutions, this is knowns as the 'Equipment Decision Platform (EDP)'.
According to the company's Chief Technology Officer, David Williams, there are three common barriers to putting such a capability in place: difficulty in capturing requirements accurately and in a manner that allows agile change; integration challenges; and availability of equipment data.
Although it is fundamentally important to consider the type of equipment information that is available, it is critical to first identify the key business drivers. What problems or opportunities that could benefit from the approach are worth addressing?
Examples include reducing the costs of customers misusing equipment or avoiding customer refunds by improving the accuracy of equipment return dates.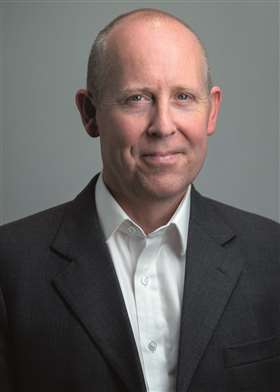 "Business drivers provide a focus for the subsequent equipment-based decision rules and resulting actions," says Williams. "The first barrier is the bridging of the gap between how those with the knowledge would naturally express the 'equipment rules' and their representation within the EDP [electronic data processing]."
One way to address this challenge is to give the experts a tool to capture equipment rules precisely, and in a way that can preferably be used directly by the EDP to avoid mistranslation. It is especially important to have a tool that is easy to use because the rules will almost certainly change over time.
Equipment rules provide a specification of the data that must be captured from rental telematics. However, the available telemetry is hampered by variations in the frequency of updates, the cost of obtaining updates, data ownership issues, and security concerns.
Organisations with mature digital operations can deliver smart services without telematics by using data sourced from data capture forms on mobile devices. Indeed, for some legacy equipment types, this may be the only option.
"Telematics wins over manual input, but even when available it can be yet another integration challenge, given the likelihood that there will be different sources, frequencies and formats. Thankfully, there are telemetry aggregators that can help to present a single source of data," says Williams.
In addition to the required equipment data, smarter telematics-enhanced rental solutions also require access to other information pools, such as customer contact details and depot geofence data. In addition, the system will need to be integrated with e-mail and message alerting services, and it must be able to create and schedule work in back-office rental management systems.
Williams says, "Another barrier to the realisation of smart rental operations are 'islands of information'. The best way to address this issue is to consolidate digital operations within a single platform, separate from back-office systems, so that it can flex to operational needs, but with sufficient integration to avoid duplication of effort, error or delay."
As well as having the potential to drive transformational change in a rental business, a well-designed telematics solution is a key step in getting ready to implement predictive maintenance – as explained by John Glen, co-founder and Chief Financial Officer of Spartan Solutions, in his recent feature on predictive maintenance.
Access to data
Access to data across mixed fleets is another major hurdle, and this is something that fleet management hardware and software provider Trackunit is working to overcome as part of its Eliminate Downtime Movement.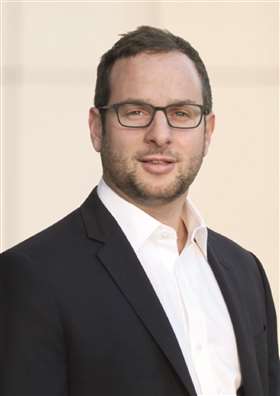 The initiative is coming to the end of its first year, during which time the company has been working to get key stakeholders onboard, including leading rental companies. It has also launched the Eliminate Downtime Benchmark survey, which can be accessed on Trackunit's website.
Jeff Cohen, the company's CEO, says, "We think we'll have all the responses by mid-January, with the goal of creating a white paper that aggregates all of that data and then benchmarks the companies that participated in the survey against the information in the industry."
This will enable Trackunit to offer advice on how companies can best reduce downtime. In Cohen's words, "The focus of the second year's agenda will be on how to start implementing some of those things."
In line with this initiative, Trackunit is now pushing a new programme called Platform as a Service.
It was described by Tom Aardestrup, Vice President of Business Development at Trackunit, as "a unifying, data-collecting platform that is purpose-built for construction industry data that comes in from various sources."
Platform as a Service imports data from different OEM solutions into a single platform to make it easier for fleet owners to analyse and compare machine data.
"A seamless and unified data format is what this industry needs right now, because everybody is challenged by having all of these different feeds, even though the ISO data standard has come out," says Aardestrup.
Although an ISO standard has been set up for construction machinery telematics data, six OEMs recently tested by Trackunit failed to meet the standards. Clearly the solution is not so simple as creating a standard; "It's a constant evolution of the data quality inside our industry, so it's not an overnight fix," says Cohen.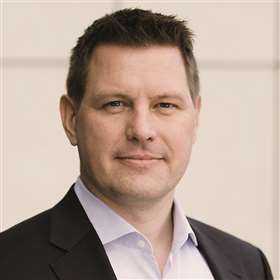 "We spend a lot of time with each of these OEMs, usually derived from customer requests to try and help figure out where the integrity of the data is falling short."
However, Cohen adds a positive note, saying, "If you look at where it's come from in the last 18 months, it's got exponentially better."
With its Platform as a Service, Trackunit is hoping to increase the amount of data taken from other brands of telematics hardware. Cohen says, "We're expanding to change the percentage from 80/20 to maybe 50/50 or 60/40."
The key challenges are data integrity, data structure and data frequency, but Cohen says, "Our platform is very nicely structured to take and normalise data from a lot of different places, even if it's not our hardware."
Another development at Trackunit is the new Machine Insights functionality that has been introduced on its Trackunit Manager platform.
Cohen says, "Today, if you look at the industry in three different categories, there are companies who are collecting the data, and then there are those that are reporting on it and using it in their business, and then the next level is the prescriptive level. So it kind of goes in a curve.
"And of all the companies who are using telematics today, they all sit in one of the first two categories; very few are using predictive analytics or heavy advanced datasets to solve a lot of problems."
Machine Insights falls into the second two categories by not only showing data inside reports but also offering advice on how to improve performance.
"We're trying to make the suggested prescriptive decision for you," Cohen says. "And that's going to come in all different forms and fashions because it could be for a mixed fleet environment, it could be for a single manufacturer, if could be for a type of operator – it could be all of those areas."
Machine Insights draws together harmonised data from mixed fleets, whether the machines are connected with Trackunit Raw hardware or any other ISO 15143-3 compliant solution.
Partnership
It was recently announced that rental software company Point of Rental has entered a long-term partnership with Trackunit to enable businesses relying on equipment rentals to perform jobs more efficiently.
"We're going beyond the health and location of the machine," says Cohen. "By partnering with industry leader Point of Rental, who shares a similar macro vision and desire to raise industry standards, we can connect the ecosystem even further and automate much more than ever."
He adds, "The partnership enables better customer service, opens communication and allows for transparency across all stakeholders."
Via connected APIs (Application Programming Interfaces), Point of Rental's Expert and Elite products will exchange data with the Trackunit Manager system and Trackunit Go application. The connection will make them the second and third Point of Rental products, after the company's UK-based Syrinx product, to integrate with Trackunit.
The combined systems will show statuses of on- and off-rent equipment, when equipment is delivered, when it is called off rent, and when it is ready for delivery. That information, along with real-time equipment visibility, will all be visible to customers during the rental contract period via a customer portal to help them better manage their equipment.
Billing information will be seamlessly integrated to improve invoicing accuracy and reduce manual entries.
Wayne Harris, CEO of Point of Rental, says, "The Internet of Things [IoT] has impacted many different industries – maybe none more than the equipment industry. We're looking forward to taking IoT to the next level of innovation with Trackunit."
Working together
Another recent partnership is that between US-based telematics provider ZTR Control Systems and Dutch rental firm Boels Rental.
A telematics programme is to be rolled out across a portion of Boels' fleet with the intention that Boels will be able to make better informed business decisions based on the data collected. The number and type of machines included in the programme have not been disclosed.
ZTR will act as the factory install partner for eight of Boels' OEM suppliers: Kubota, Niftylift, Kärcher, Tobroco Giant, Trime, Keyter-Intarcon, Ruthmann and BBA Pump.
Machines in the fleet that are equipped with telematics will be marked with special branding by Boels.
Access to all the necessary Internet of Things (IoT) data from the machines is made possible by the business API solutions used by ZTR's ONE i3 platform.
Guy Cremer, Boels' Director of Fleet Operations, says, "ZTR has provided a turnkey solution for us. The blend of industry-leading IoT hardware combined with the programme support and fully-managed software services has enabled a future-proofed solution with full support for mixed fleet aggregation and the vision for the sharing economy."
Director of Commercial Development and Program Management at ZTR, Paul Wilson, says, "Boels shares ZTR's vision to leverage IoT across the OEM, rental and customer value chain.
"As a partner, we look forward to their journey and to supporting them in their programme expansion to meet their growing needs and goals in the European Union."
Monitoring machines
JCB recently announced that 250,000 machines are now being monitored through the company's LiveLink Telematics, 12 years after its launch.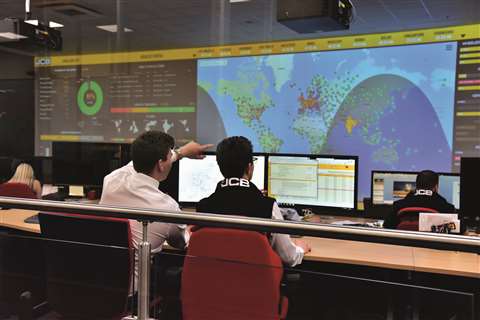 LiveLink gives machine operators and fleet managers access to all the necessary machine data through an online portal and mobile App, and it enables machines to be monitored by JCB Uptime Centres around the world.
Two new LiveLink products have been developed in collaboration with major rental companies, fleet managers and owner operators: the JCB Operator App and the LiveLink Fleet website portal.
By making the pre-start machine check process electronic, the JCB Operator App eliminates the need for paper-based checks, which can often be lost, damaged or filled in incorrectly. It also allows operators to add comments or images to safety checks and access relevant documents such as quick start guides.
The operator has the option of e-mailing completed checks to safety or site management personnel, for example. These checks are then visible in the LiveLink Fleet portal, where the necessary action can subsequently be taken.
The LiveLink Fleet website portal now enables users to monitor all brands of machine from one place.
Working in tandem with the new Operator App, it gives a real-time overview of a complete fleet and allows pre-start checks to be collated electronically, servicing to be managed remotely and critical health alerts to be dealt with immediately. Users can also link to a variety of complementary JCB systems through a single login.
JCB Group Managing Director Parts and Service Ian Sayers says of the new technologies, "They ensure JCB operators are firmly in the driving seat when it comes to on-site safety and simplifying paperwork, while for multi-brand fleets the technology has the potential to revolutionise business, making everyday processes much faster and more profitable."
Going paperless
Also doing away with paper and taking advantage of the benefits that digitalisation offers is MCS. The rental software company has launched its new CounterSign, which allows digital signatures to be used at the rental counter.
Customers can sign contracts and rental agreements electronically on a tablet, linking those secured and signed documents to the relevant contract in the MCS-rm rental management software. A PDF copy of the signed document is then e-mailed to the customer.
MCS has also refreshed its Resource Planner so that it is clearer to see what equipment, vehicles and people are available, and where they are located, making it easier to organise the team, assets and vehicles.
Nick Thomson, Sales Director as MCS, says, "Asset management is more than just organising equipment. Rental companies can find it extremely difficult to manage a full workforce, all of its assets and multiple vehicles, especially when this is tracked using different systems.
"Maintaining visibility of these, and coordinating your workshop and transport processes, can be a nightmare. That's why we've refreshed the MCS Resource Planner to make planning your resources as simple as possible."
Rental firms can now take advantage of mobile Apps for their workers on the move with the ability to push out changes to the drivers or engineers' mobile devices automatically.
This all adds up to greater flexibility for responding to ad hoc requests and last-minute changes to schedules.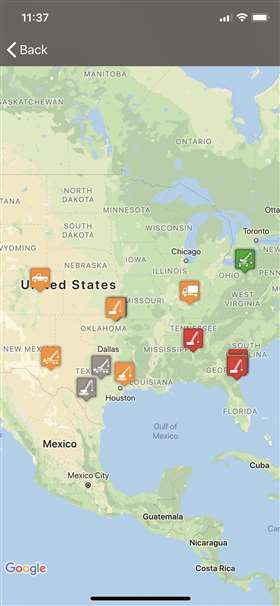 Fleet management
A new product has also been released by US-based A1A Software: the first mobile App for its iCraneTrax fleet management software, which has Customer Relationship Management, Dispatch and GPS capabilities.
With the iTeleTrax App, customers are given access to six information pages via their Apple or Android device, making it easier for operators, technicians and fleet managers to see critical machine information remotely.
Tawnia Weiss, President of A1A Software, says of the new App, "iTeleTrax improves communication between job site personnel, dispatch and service departments, increasing the opportunity for proactive maintenance."
The information provided includes an overview of a fleet's key service items, engine hours and maintenance requirements, as well as equipment location.
The specific information displayed for each piece of equipment varies depending on the machine's brand and the telematics system installed on it.
A changing landscape
Wayne Harris, CEO of Point of Rental, offers insights on the growing importance of telematics in rental.
What are predictive and prescriptive maintenance?
For years, we used preventative maintenance to ensure equipment lasted as long as possible. The ability to track machine data using telematics and the Internet of Things enabled companies to implement predictive maintenance, which tracks how your equipment is being used, what might be wrong, and you and your team use your knowledge to alleviate the issue for the short-term or fix it in the long-term. Prescriptive maintenance takes that one step further, using machine data and AI to evaluate conditions and come up with maintenance needs on its own.
What are the benefits to rental businesses?
Predictive maintenance features allow for a rental centre to know personnel and supply requirements in advance. This proactive process creates a more efficient and less expensive response to equipment maintenance requirements. Prescriptive behaviour will, in some cases, complete a maintenance task without the need of any rental personnel to be involved. The machine will know, based on what has happened in the past to itself (as well as other similar machines) what should be done now to prevent a bigger problem from happening. In some cases, this could be more effective than human diagnosis in preventing expensive repairs.
How do today's software systems provide this insight to users?
Many manufacturers of rental equipment have installed proprietary telematics devices. You can also add AEMP (Association of Equipment Management Professionals) telematics devices to existing equipment. At present, the rental industry is still working on bringing the full complement of AEMP data from these multiple sources into one place for actionable insights into equipment maintenance.
What does the future of equipment maintenance in a rental setting look like?
Telematics is becoming more ubiquitous in the everyday rental fleet. As the ability to map complete AEMP data from these various manufacturer's devices into a rental operating system is improved, it will become more advantageous for the average rental company to use it to improve efficiencies. Manufacturers appear to be balancing between proprietary systems for a competitive advantage and having an open environment that supports the goals of AEMP. As this is resolved, the next challenge will be how to use the vast amount of data in a way that adds value and provides a rental company with actionable intelligence that improves profits and offsets the added costs of telematics.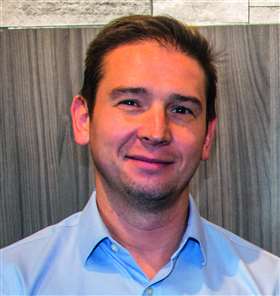 Quality versus quantity
The reason why telematics has taken so long to get off the ground in the off-highway industry, according to Skyjack's Product Manager of Technology and Innovation David Swan, is that there were too many data points being transmitted and not enough real value being delivered.
"When it comes to telematics solutions, less can be more if the less that you're getting is properly analysed and effectively communicated," says Swan.
Early adopters of telematics for off-highway equipment went one of two ways: they either focused on what worked for the on-road telematics products, putting the emphasis on speed, location and hour meters, or they flooded the customer with every data point that could be generated by the machine.
"Finding the middle ground between these two philosophies can make a huge difference in the value that's provided by an off-highway telematics product," says Swan.
He stresses the importance of giving OEMs a role in the design process to ensure that fleet managers get relevant and accurate data.
It is then important to work with fleet managers to pinpoint the information that is key to their operations.
Swan says, "OEMs like Skyjack work with customers to determine what data is most important and engineer the equipment to be able to deliver on those data points."
He adds, "What data do you want your telematics product to provide, and which processes do you want to improve? Getting a solution that answers those two questions is the key to getting the most effective solution for your business."