Telematics: Mega data
By Joe Malone05 February 2019
Thinking about the advancement in technology in the construction equipment industry, it is most common to focus on the largest and most impressive machinery. From earthmoving products to cranes, their capabilities can seem endless.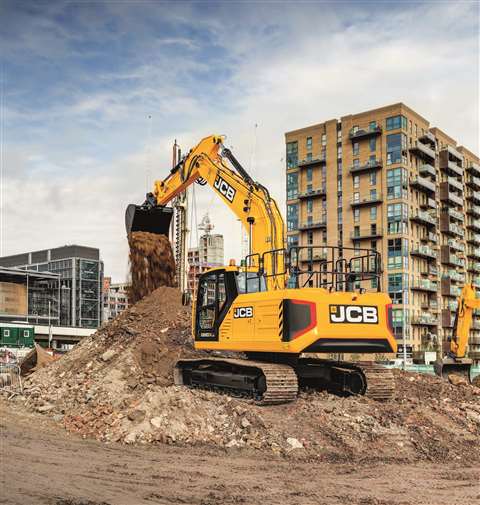 However, the reason that these impressive machines are able to last the distance, operating at top-level efficiency throughout their lifetimes is, at least in part, due to data. Indeed, the numbers and figures that are collected via computers operating and embedded into these machines may not be visible, but the influence they have is immense.
To know that a machine is healthy is to know its metrics. Knowing its metrics means that it can be predicted when maintenance work needs to occur before a problem even happens. The powerful, behind-the-scenes industry that is telematics is producing solutions like never before, and companies dare not sit still in this fast-paced industry.
A huge advancement in the market has undoubtedly been the ability to geofence an area, meaning that if a machine exits a designated geofenced area, the equipment owner will be notified and the machine may stop working.
Safety first
Trimble is one such company to offer a virtual marker tool that is integrated into its telematics solutions. This triggers a text or text-to-text notification to the driver, or back to the dispatcher, via a system message.
Named Trimble Geogates, the manager can set the gate by vehicle direction or vehicle type and choose either text alerts, voice alerts of both.
When the user enters Editor View, they can add gates easily by drawing a line perpendicular across the road on a map.
Each Geogate will sync with the Trimble Fleet Management system every ten minutes.
Adding gated areas has provided an extra layer of security for equipment owners, ensuring their equipment isn't being misused or, worse, stolen. Rental companies which often own thousands of units of equipment, have found it to be a vital tool.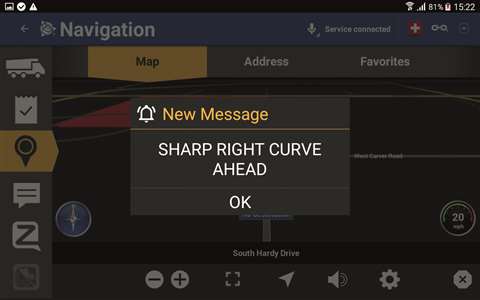 Some of Trimble Geogates' applications may include a warning before a potential hazard, instructions for the driver about where to wait, location data to find a specific stockpile or loading machine, and vehicle identification entering off-limits areas, as previously alluded to.
Speaking of increased security, Case Construction Equipment has launched an advanced version of its Eagle Eye Telematics solution. The aim is also to increase operational efficiency, and this latest version will provide live tracking for the operator, creating geofencing, setting a pre-defined area on a map beyond which the machine will no longer work. Therefore both theft attempts and unauthorised usage can be logged, says Case.
This advanced solution comes with pre-emptive critical machine parameter alerts such as indication of engine oil pressure, coolant temperature, transmission oil temperature, hydraulic filter status and battery status. It will also help in keeping track of service history and sending service reminder alerts along with information on the nearest service centre location.
The new solution – which was launched at BC India in December – will be accessible to both iOS and Android users. Electronics company Bosch was brought in to help with the advancement of Case's latest product.
Ajay Aneja, brand leader, Case India, said, "Case India is focused on improving the customer's productivity. Keeping up with our mission, Case India made some significant upgrades to our state-of-the-art Eagle Eye Telematics technology.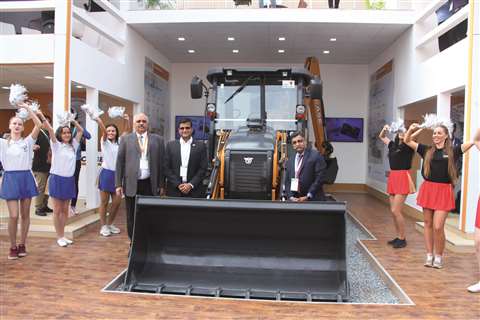 "In an increasingly digitised India, this technology will assist our customers in managing their machines with a higher machine utilisation and preventive maintenance assistance, thereby providing higher productivity and profitability."
New launch
Brand-new to the market is JCB's latest version of its LiveLink telematics system, enabling mixed fleet operators to control all of their plant and equipment with one network. The company's own telematics system is reported by the company to be used on over 160,000 JCB machines worldwide.
Now these same remote machine monitoring benefits are available to customers who also operate non-JCB equipment. Indeed, the new JCB LiveLink Control Tower system allows fleet owners to import fleet data from any telematics system compliant with the Association of Equipment Management Professionals (AEMP) Telematics standard V1.2.
All machine information – whether JCB or competitive equipment – can then be displayed and interpreted in one web portal or integrated into a user's own IT system. JCB will also provide several Developer Toolkit services to assist with integrating machine data into existing systems and rental or fleet management software.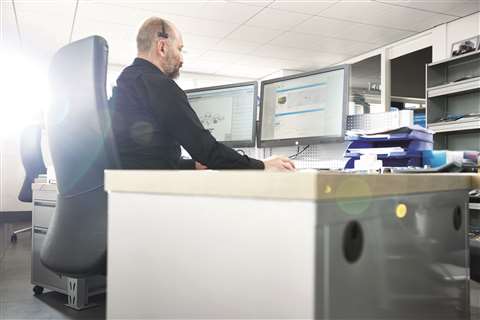 Some of the benefits to the company's new platform are said to be fuel economy monitoring, operating mode data and planned maintenance and breakdown prevention.
Geofencing is also a tool for JCB's LiveLink, thanks to its constantly-updated location system which alerts the customer to unauthorised movement of the machine. Having JCB LiveLink on a machine can also lead to reduced insurance premiums.
JCB's managing director, parts and service, Ian Sayers said, "Many customers run mixed fleets and most manufacturers now offer a form of telematics support. This means fleet operators can be faced with a range of complex data, often in different formats.
"This invariably means logging into and viewing several incompatible systems in order to get a comprehensive overview of the entire fleet's performance, whereabouts and service requirements."
Sayers added that JCB's latest platform eradicated this problem by consolidating information from across a complete fleet on to a single dedicated system. This, he said, allowed those responsible for fleet management to interpret data from multiple sources, enabling more informed, more effective and faster decision making.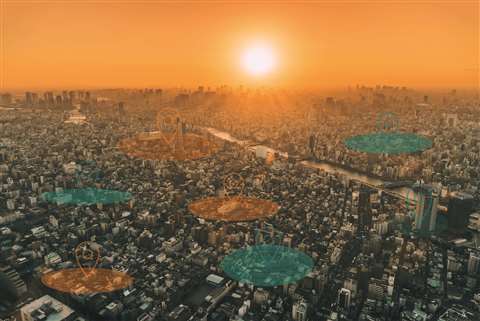 Geofencing ensures the safety of equipment when working out onsite, with notifications alerting the owner if it leaves its zone
Intelligent systems
Sweden-based Atlas Copco says that demand is growing quickly for intelligent digital solutions capable of providing accurate and timely information. This demand, it says, is coming from the construction, mining and rental sectors. As a result, the company has developed two smart connectivity solutions – FleetLink and Power Connect – said to give customers the information they need to increase productivity and make it easier to do business.
FleetLink is a telematics system designed to optimise fleet usage, reduce maintenance costs and save time and money. The platform enables customers to remotely manage their machines, whether big or small, anytime and anywhere; with the latest fleet information always at hand.
It also offers an effective way for users to remotely communicate with their machines, with high-end digital monitoring tools, such as geofencing, remote function lock out and automatic reporting, keeping them connected to their jobsite, equipment and team.