Tempered telehandler market
The 2020 Telehandler30 will likely go down in history as an anomaly. The annual list, which ranks telehandler-renting companies by fleet size, reflects the 2019-2020 market; the pre-Covid-19 market. While growth is present on the T30 – a 3.28 percent total increase over last year – it does not represent the impact Covid-19 will have on rental operations. Companies across North America have publicly stated that CapEx spending will be significantly reduced from prior projections, and, as we have witnessed in the past, de-fleeting is likely to occur.
But, let's turn our attention to the data on this year's Telehandler30. Our total list represents 80,168 telehandlers across North American rental fleets, a 3.28 percent increase over last year's 77,576. The top five companies – United Rentals, Sunbelt Rentals, HERC Rentals, H&E Equipment Services and Ahern Rentals – make up the bulk of that figure, with 68,911 telehandlers amongst them.
United Rentals, the world's largest construction equipment rental company, once again claims the top spot, with 31,282 telehandlers in its fleet. This is a very slight decrease (0.44 percent) over last year's 31,420.
United announced a large drop in rental demand following the Covid-19 outbreak. Prior to mid-March, the company's first quarter performance was largely in line with its expectations, though this quickly changed with the onset of the Covid-19 pandemic. Total revenues in the first quarter were up 0.4 percent to $2.125 billion. Within that, rental revenues decreased by 0.7 percent to $1.783 billion. Rental revenues had been slightly up year-on-year through February, before the crisis began in March. Profits also took a hit, with adjusted EBITDA (earnings before interest, taxes, depreciation and amortization) dropping by 0.7 percent year-on-year to $915 million.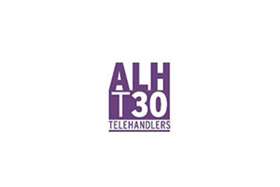 Matthew Flannery, CEO of United, said although great uncertainty has been caused by the pandemic and it prompted United to withdraw its full-year 2020 guidance, he said, "The modifications we've made to our operating protocols preserve our ability to serve the needs of thousands of communities, while retaining critical capacity for the return of end-market demand."
Meanwhile, H&E Equipment Services announced its first quarter 2019 financial results were negatively impacted, first by poor weather and softer demand, and then by the Covid-19 pandemic, though its depots have remained open.
The company's CEO and President Brad Barber, said, "The economic impact of Covid-19 has been pervasive across the markets we serve, resulting in project delays and cancellations, which have created significant pressure on rental fleet utilization that has continued into the second quarter."
Total equipment rental revenues declined by 0.9 percent year-on-year, or $1.6 million, to $175 million, and gross profit on total rental revenues decreased by 7% to $72 million.
Independent rental companies rise
While the overall Telehandler30 reflects a market that stabilized after an enormous growth spurt, bright spots shine with independent rental companies across the U.S. For the full story, read the May/June issue of Access, Lift & Handlers - out next week.