Tentative growth for Manitou in first quarter
By Euan Youdale24 April 2014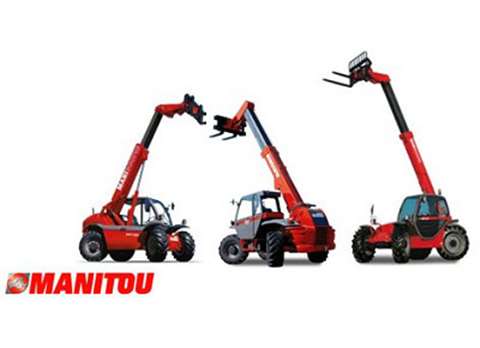 Overall sales at Manitou for the first quarter of 2014 were 7% up, mainly thanks to its RTH telehandler division.
Its other two divisions saw revenue decreases, although this was partly due to the termination of the Toyota distribution contract – excluding that and exchange rates sales for the quarter were up 12% on the same period last year. Order intake was up 4% across the group for the quarter to 9500 units.
With quarterly sales of €200.9m, the Rough Terrain Handling Division (RTH), mostly telehandlers, recorded an increase in sales of 17%, compared to the same period last year. "The agricultural sector, touched by poor weather and low visibility, remains hesitant and displayed a moderate increase. On the other hand, business in the construction sector grew through the renewal of fleets by rental companies," said a company spokesperson.
The Compact Equipment Division (CE) reported a decrease of 7% in sales at €60.3m, -4% at constant exchange rates. Business in the quarter was strongly affected by the cold weather that struck North America in the first two months of the year.
The Industrial Material Handling Division (IMH) realised quarterly sales of €30.1m, a decrease of 14% compared to Q1 2013. Excluding the impact of the termination of the Toyota distribution contract, the division reported growth of 10% compared to 2013.
Michel Denis, president & CEO said, "We are closing the quarter with a large order backlog, especially in the Compact Equipment division…which is organising a ramp-up of its production lines to meet the current level of its backlog.
For the quarter group order backlog stood at 8700 units, an increase of 12% compared to the same quarter in 2013.
"In the construction sector, the business evolved favourably, with demand from rental companies remaining strong," added Mr Denis, "despite the unusually intensive cold wave that hit North America. In the agricultural sector, the moderate growth in the business illustrates an environment with a higher level of uncertainty.
"Finally, the teams are continuing to provide significant development efforts for the changes in product standards. After the 2013 launch of the first models with Final Tier IV engines by the CE division, it is the RTH division's turn to introduce its first model designed for Euro IV engines for intensive applications in the construction and industrial sectors."