Terberg Taylor Americas Group to build Mississippi manufacturing facility
By Riley Simpson01 February 2023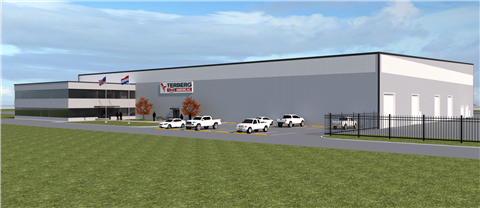 Terberg Taylor Americas Group, LLC is constructing a manufacturing facility in Mississippi's Lowndes County as part of a $20 million joint venture between the Taylor Group of Companies in Louisville, Miss., and the Royal Terberg Group in the Netherlands.
The facility, which will be located in Golden Triangle, Miss., will produce Terberg Special Vehicles-branded terminal tractors such as the YT193 / YT223 and the YT203-EV. The first terminal tractor is projected to be built by mid-2024.
"This new facility will be world-class, manufacturing world-class products by a world-class team," said Robert Taylor, president and COO of the Taylor Group of Companies.
Terberg Taylor is designing the new facility with a scalable design to continually meet production demands, and the project is expected to create 90 jobs.
In addition, the joint venture will build up a distribution network for the sales, aftersales and rental of the Terberg terminal tractors.
"This is a great day for the Golden Triangle region," said Joe Max Higgins, CEO of the Golden Triangle Development LINK, which represents the Mississippi region's development interests. "We are adding to our list of blue-chip, world-class companies. Taylor and Terberg are their industry's gold standard."
The Mississippi Development Authority, Lowndes County and the Lowndes County Industrial Development Authority are assisting with the project.