Terex AWP sales down 52% in Q2
By Lindsey Anderson31 July 2020
Terex Aerial Work Platforms suffered a 52% reduction in mobile elevating work platform sales during Q2, the company reported. Global sales topped out at $414 million for the three months leading to June 30, compared to $870.4 during the same period last year.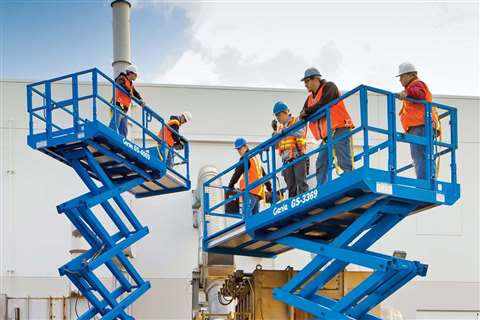 "Aerial work platforms (AWP) rapidly reduced aerials production in response to lower customer bookings in North America and Europe but saw commercial demand return in China," said John Garrison, Terex Corporation chairman and CEO. "In addition, the Utilities team has moved into its new, state-of-the-art facility, which will improve production efficiency and enable future growth."
Year-to-date, access net sales are down 42.1% for Terex, from $1.59 billion in 2019 to $925.6 million this year. Backlog is down 32% at $509 million compared to the same period in 2019.
Terex Corp. as a whole announced a second quarter 2020 loss from continuing operations of $3.2 million on net sales of $690.5 million. In the second quarter of 2019, the reported income from continuing operations was $81.6 million on net sales of $1.3 billion.
Garrison said, "We continue to vigilantly follow the necessary Covid-19 safety protocols to protect the health and safety of our team members and their families, while safely serving our customers. Our commitment to a Zero-Harm Safety Culture is resolute and I am proud of our team members' rigor in following the necessary safety protocols."
Based on the company's current expectations of the markets for the remainder of 2020, Terex Corp. anticipates sales in the second half of 2020 to be similar to the first half of the year. "Although the full severity and duration of the global pandemic is unknown, it is anticipated that our operating results will continue to be impacted. Also, net working capital is expected to be a source of cash in the second half of 2020 as production will be closely aligned with customer demand," the company said.
"While the economic outlook remains uncertain, by producing in-line with customer demand and aggressively managing costs, Terex is confident it will successfully navigate these challenging times," Garrison concluded.
Stay tuned for more updates following the company's earnings call on July 31.