Terex AWP sales level off, but still high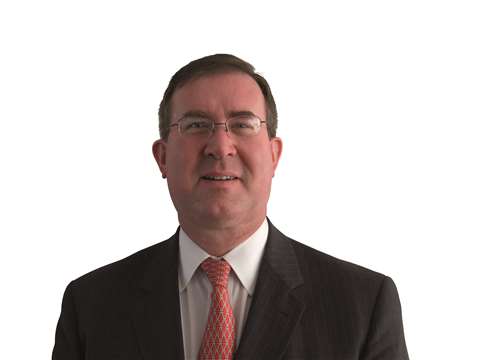 Terex Corp's aerial work platform division reported almost level sales in the three months to 30 June, and the division's backlog was down 46.8% to US$419.4 million. Terex said the slower growth rate and reduction in backlog were due mainly to softening demand in Western Europe.
Sales for the division, which includes Genie Industries and products such as aerial platforms, telehandlers, gensets and lighting towers, were US$672.7 million, up 5.1% from $640.3 million. However, the increase falls to 1% after currency exchange rates changes are taken into account.
Net profits fell 15% to $125.3 million, the result of rising raw material costs and Terex's investment in its global sales and distribution network - the company is planning new manufacturing facilities in both eastern Europe and China.
Tom Riordan, Terex's president and chief operating officer, said in the company's results conference call that despite "choppy markets" and steel price rises, the AWP business had a very solid quarter; "we expected to see this business grow moderately in 2008, which it is doing - up 5% from last year Q2...Revenue in the U.S. and Europe were both up compared to a year ago. In fact, we had a record revenue quarter in the US.
"The AWP market in Europe had noticeably slower order rates during Q2, and we expect this situation to continue for the balance of the year. The US market has remained fairly stable, and our belief is that the order rates will be reduced for the balance of this year." Overall, Terex is expecting 2008 to be "flat to slightly up" for the AWP division. Last year was an extremely strong one for the aerial platform market.
Mr Riordan said Terex AWP will increase prices by 7.7% on average for orders after 1 September, 2008 and shipments after 31 December, 2008, reflecting rising raw material costs, particularly steel; "Overall, we still believe we are well positioned competitively, and are continuing with our previously announced plans for expansion in Europe and China."
Sales at Terex's Construction division, meanwhile, rose 23.6% to $620.9 million, although this increase drops to 3% after accounting for acquisitions and currency rate changes. The company said the US construction market remained weak during the quarter and that sales of compact equipment - favoured by rental companies - slowed in western Europe.
The slowdown in growth at Terex AWP was offset by continued growth at Terex's Cranes and Materials Processing & Mining divisions, which saw revenues grow 48.7% and 32.2%, respectively. Both divisions, which are benefitting from continued high levels of spending in infrastructure globally, also saw big increases in profits, more than doubling with the crane division and 76% up with materials and mining. The cranes division now has a product backlog exceeding $2 billion.
"Results this quarter demonstrate the continued strength of our global franchise," said Ron DeFeo, Terex chairman and chief executive officer. "The infrastructure and commodity boom is driving strong demand for our cranes and mining equipment. Based on our increasing backlog for these products, we expect these positive trends to continue.
"Also, as expected, this was partially offset by slower growth trends in the Aerial Work Platforms segment and further softening in the Construction segment. Though both AWP and Construction experienced growth this past quarter, slower growth in Western Europe impacted their performance."
Mr DeFeo said rising material costs continued to present challenged to the company, with various price increases being implemented. However, Me DeFeo said it continued to see significant growth in developing markets; "Over time, our percentage of sales to developing markets has steadily increased, with first half 2008 net sales in these regions representing approximately 22% of our total sales."