Terex Cranes appoints all terrain director
By Ian Vallely06 October 2016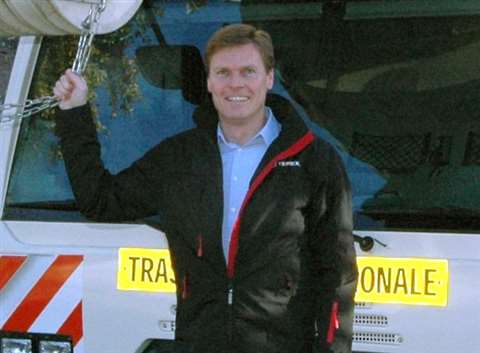 Terex Cranes announces the appointment of Frank Schröder as director of product management, all terrain cranes. In this new position, Schröder will lead the global product management team in the development and execution of product development and strategies, based primarily on feedback from customers and regional sales team members.
This appointment is part of Terex Cranes' new product engineering, development and management approach.
The strategy is designed better to align the company's resources toward a more efficient design and development process that fosters innovation, increases crane quality and reliability, and speeds up product development and introduction to the market, Terex said.
Ken Lousberg, Terex Cranes president, said, "We have assembled a global product team for our four global crane product lines: all terrains, crawlers, rough terrains and towers," said "These teams will work closely with our customers to ensure we develop products that benefit their current and future needs. At the same time they will also work closely with our local engineering teams and new engineering competency centres to ensure consistency in product design."
Terex Cranes said it will announce further positions later in 2016.
Leading these efforts for Demag all terrain cranes, Schröder has been at Terex Cranes for 16 years and has held various roles in the Zweibrücken manufacturing headquarters. He began his career with Terex in the engineering department and later moved to customer support, where he held multiple management positions and served as director of parts and service for four years. Most recently, Schröder was the director of commercial and product support strategy, where he supported the segment's processes for improving and developing global sales and service.