Terex revenues increase
By Neill Barston18 February 2015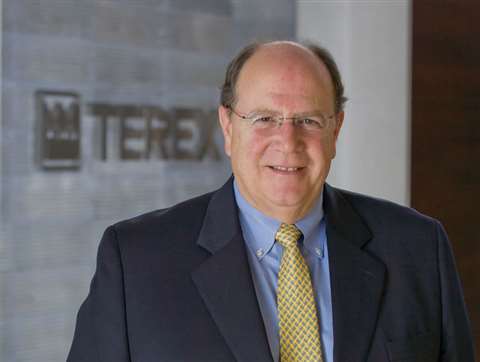 Manufacturer Terex has reported revenues of US$ 7.3 billion for 2014, compared to US$ 7.04 billion for 2013.
It also recorded an increase in its net income from continuing operations, which stood at US$ 259 million for the full-year 2014, up from US$ 209 million a year earlier.
But there was a dip in its performance in the fourth quarter. Net income from continuing operations fell to US$ 79.9 million compared to US$ 84.8 million for the last three months of 2013.
The company also released its outlook for 2015, which forecast reduced net sales of between US$ 6.2 billion to US$ 6.6 billion for the full-year.
It said it expected that currency issues and the disposal of 50% of ASV to Manitex International would lead to a reduction in net sales of between US$ 650 million and US$ 750 million.
Ron DeFeo, Terex chairman and CEO, said, "Terex continued to improve in 2014 despite a more challenging operating environment than anticipated entering the year.
"We have streamlined our business portfolio, reduced our cost structure, introduced innovative new products, and simplified operations. There is more work to do, but overall we are pleased with the progress we have made and the momentum of our internal improvement initiatives."
He added that there had been a mixed performance in 2014 across the business. Mr DeFeo said improvements had been led by adjusted operating profit increases of US$ 54 million in its materials handling division and an increase of US$ 23 million in construction sales.
He added that its cranes business and aerial work platforms operations "had disappointed" with adjusted operating profit performance of US$ 35 million for cranes and a US$ 25 million drop for aerial work platforms.
He said a revenue improvement plan targeting a growth of US$ 202 million in incremental operating profit over the next few years was progressing well. He forecast that US$ 50 million of this would be achieved in 2015.