Terex sees US$ 75 million loss as sales fall -45%
By Chris Sleight22 April 2009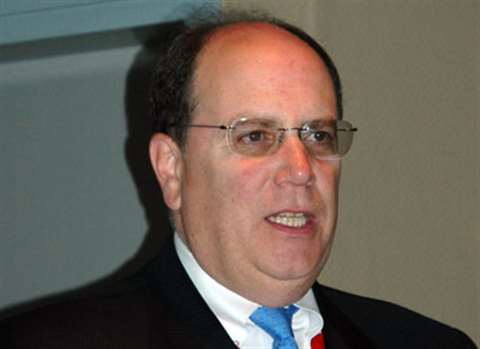 Terex had a net loss of US $ 75 million for the first quarter of 2009, compared to a net profit of US$ 163 million for the first quarter of 2008. Sales were US$ 1.30 billion, a decrease of -45% from US$ 2.36 billion in the first quarter of 2008.
Commenting on the results, Terex chairman and CEO, Ron DeFeo, said, "The turmoil from the global credit crisis and economic slowdown has quickly and deeply impacted sales for our industry, with certain sectors down almost- 75% from year ago levels.
"In response, we are aggressively reducing costs, with manufacturing spending in the first quarter of 2009 down -39% from the peak spending level in the second quarter of 2008 and down -16% sequentially, and selling, general and administrative spending both excluding restructuring, down -26% and -14%, respectively, for the same periods.
"Combined, this results in a US$ 208 million quarterly spending reduction, and we expect to exceed a US$ 300 million per quarter spending reduction by year end. We continue to operate at reduced production levels, in many instances at levels well below our current demand, with a primary objective to reduce inventory where we saw progress in the quarter with a solid reduction in raw material deliveries."
Tom Riordan, Terex president and COO said, "We are operating with a build-to-order approach as we tightly manage inventory levels."
Mr Riordan, who is also acting as interim president of Terex Construction, added, "The Construction segment generated a large operating loss during the first quarter, as restructuring activities resulted in substantial charges."
Sales for Terex Construction almost halved in the first quarter of the year to US$ 262 million, compared to the first quarter of 2008. Crane sales were down -29% to US$ 461 million, while Terex's material processing and mining business fell -34% to US$ 191 million. Sales for the Aerial Work Platform (AWP) business fell a massive -66% to US$ 229 million.