Terex to build crushing & screening equipment in India
By Chris Sleight06 August 2008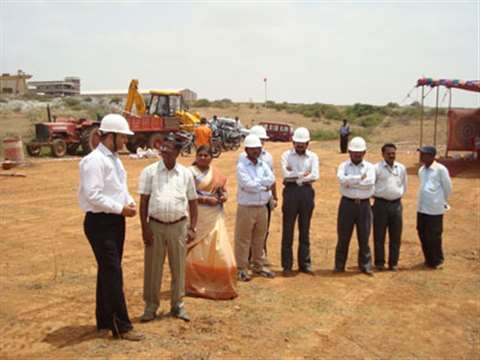 Terex has started work on a new factory in Hosur, India where it will manufacture Terex Pegson and Powerscreen mobile crushing and screening equipment.
The plant, which is due to start production in mid-2009, will be built on a 45 acre (18.2 Ha) "campus" site that will be home to other Terex facilities in the future. Hosur is located in India's Southern State of Tamil Nadu, about 75 km Southeast of Bangalore
Gary Cardwell, operations director at Powerscreen said, "Because India imposes significant duties on machinery going into or out of the country, opening this plant allows us to compete much more effectively in this important market. The factories in Coalville and Dungannon in the UK will continue to build machines for other emerging markets such as Eastern Europe, Russia, Brazil and the rest of world."
Eric Nielsen, the recently appointed president of Terex's Materials Processing & Mining Division added, "The staff at Terex Pegson and Powerscreen are passionate about their business and this comes through in the quality of their manufacturing facilities and of course in the success of the business as a whole. By having a truly geographical distribution, an effective R&D programme which launches the products the industry needs, Terex Pegson and Powerscreen will continue to succeed. This of course takes a great deal of hard work and I am confident they can deliver and grow."