Terex Trucks targets Germany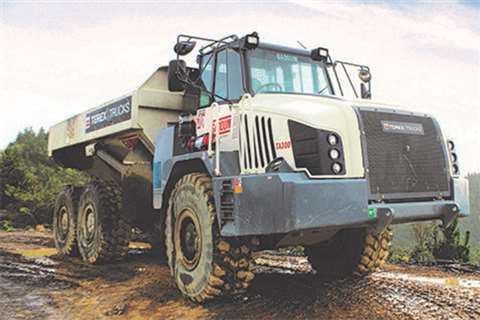 Terex Trucks has set its sights on growth in the German market. With Germany heavily investing in its infrastructure and its predicted future growth, Terex Trucks is keen to sign more dealers to its existing business model.
The company already has three German dealers, but it said the planned investment of €269.6 billion on German transport infrastructure had created an opportunity for a manufacturer like Terex Trucks to deliver the goods.
Paul Douglas, the managing director of Terex Trucks, said, "Germany has the biggest economy in Europe from a manufacturing standpoint.
"Given that we just released an upgraded TA300 articulated hauler, we want to have a strong dealer network in place throughout Germany."
Terex Trucks currently offers two articulated haulers in Germany – the TA300 and the TA400, the largest hauler the company offers with a capacity of 38 tonnes.
Terex Trucks claims the new update to the TA300 product increases fuel efficiency by up to 5% and improves performance, productivity and operator comfort. The new machine also comes with long life transmission fluid, prolonging the length of time between oil servicing from 1,000 to 4,000 hours.