The rise and rise of rental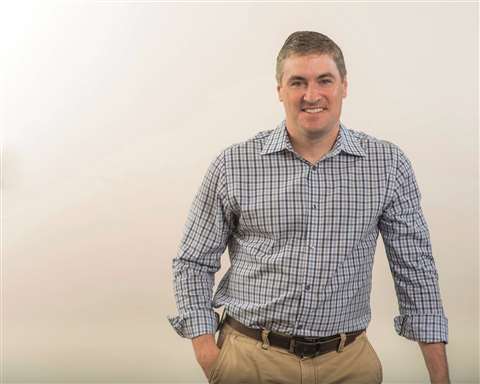 Robert Preville, CEO, Kwipped
As projects become ever more 'mega', so contracts also increase in size. Smaller construction firms that cannot dip into huge war chests are likely to be at a disadvantage during the bidding process.
At least, that has historically been the case. Now, with options for renting equipment across all sectors of the industry, the playing field has become somewhat more level.
Whereas, historically, certain machines have been seen as more 'rentable' than others – access equipment, for example – changes in construction practices, as well as changes in legislation, have changed the face of the industry.
A combination of lower administrative overheads and a reduction in necessary maintenance costs, has made the renting of heavy equipment a much more attractive proposition, even for large contractors.
Constantly changing emissions regulations will only serve
to persuade more companies to try (and try again) before
they buy.
The online revolution
Online rental marketplace specialist Kwipped was established in 2014, by Robert Preville, who soon saw the potential for moving into the construction equipment arena.
In a company statement, Kwipped said, "There's a general shift, not only in the world of construction and heavy equipment, but in the world of consumers and business, towards everything happening online.
"We feel like the rental industry is headed in that direction as well, and Kwipped is a tool that supports that trend, which hasn't been done before."
Speaking about the direction the rental market is currently taking, Robert Preville said, "We're seeing rapid adoption on the part of both the renters and suppliers. We're seeing certain disruptions in industries where rental options weren't quite as obvious to the market. For example, lab and science equipment. Most people don't think of renting it because they didn't think they could and we are approaching suppliers that have never rented equipment and we're telling them that there's rental demand. We're finding rental demand for these assets."
He added, "We ask companies whether they are willing to start renting some assets, assuming they have inventory, and the response so far has been very good."
The logic of this sentiment is clear; when the economic downturn swept in, many manufacturers were working at close to full capacity and it took them a while to scale their operations down – or, in some cases pull the plug completely.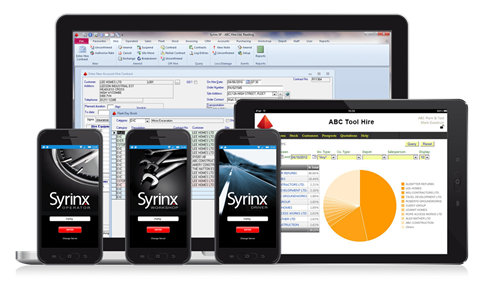 Point of Rental Software says its Syrinx app can be used by drivers on the move
Many of the world's largest manufacturers were left sitting on huge inventories, and quickly saw the rental market as a potential saviour.
A survey of US construction business professionals, published in 2015, showed that, between 2011 and 2014, heavy equipment rental was on the rise nationwide. In the survey period, rentals of compact truck loaders rose an incredible 925%, while wheeled loader rentals rose by 273%, and the rental of forklifts by around 90%.
The question of whether or not the rise of the rental market was a temporary spike on the graph or something more permanent seems to have been answered, as its growth continues, even as we emerge (slowly) from the worst of the downturn.
The industry has embraced the many benefits of rental, not least the fact that equipment tends not to be left to gather dust, but also the fact that costs are more immediately manageable for contractors.
Cautionary tale
That's not to say everything in the world of construction equipment rental is rosy; the recent collapse of Hewden – one of the UK's largest and most renowned rental firms – shows just how easy it is to slip up in this fast-paced industry.
The fact that there were problems at the famous company was not a major surprise, since it was known to be struggling with the refinancing of its £190 million debt. Even so, there was shock when it finally went into administration in November last year, as, despite Brexit concerns, the UK rental market has been enjoying relatively good conditions and certainly better than those faced by counterparts in France and many other European countries.
That shock relates to the company's venerable history rather than its more recent, scaled-down state. Founded in the early 60s in Glasgow, Scotland, the business – led by Sir Matthew Goodwin and Ronnie Stuart – rose to become perhaps Europe's largest equipment rental operation, spanning earthmoving equipment, mobile and tower cranes and tool hire. The knighthood given to its founder in 1989 illustrated its status as a national institution.
As recently as 2006, when still under the ownership of Caterpillar dealer Finning, it reported revenues of more than £300 million and was the fourth largest plant hire business in Europe. Fast-forward to 2016, and under the ownership of private equity company Sun European Partners, and revenues had dropped to around £100 million and its ranking in Europe's superleague of rental business had fallen to 29.
The roots of the failure lie in Hewden's sizeable £190 million in debt, largely secured against its fleet, which meant that it faced hefty interest payments that a business with barely £100 million annual revenues was unable to sustain.
Without doubt, the story of Hewden is a chastening one for all looking to grow their businesses within the equipment rental sector.
Of course, for rental companies to operate successfully, it is imperative that their information and data is stored safely, and is easily accessible. Software companies have enhanced their programmes to ensure rental companies and their employees can operate quickly and efficiently, wherever they may be.
Mobility matters
In fact, Andrew Satterley, CEO of Australian software company Baseplan, believes mobility is the main trend in software. He said, "There is a very obvious and significant trend at the moment and that is around mobility.
"Most companies are now wanting to get their staff away from sitting behind terminals. They want to be able to provide a better service to their customers in their rental yards."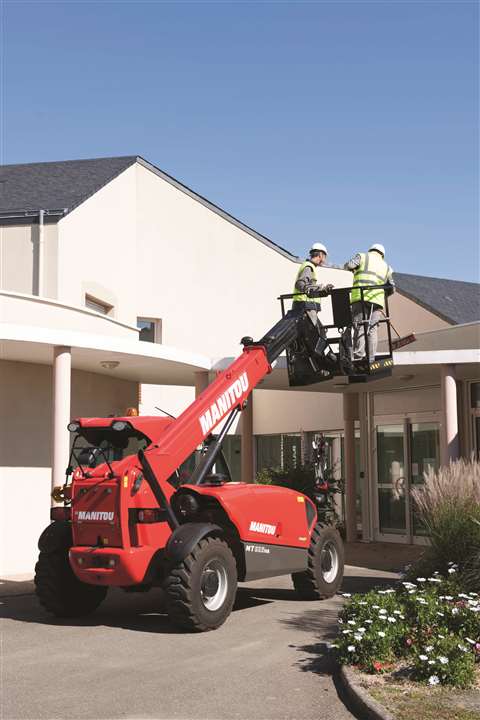 He added, "The whole concept of being able to use smart devices and be able to take the paperwork side out of the rental industry is a massive trend. It has become very significant in the US and Australia as it will soon in Europe."
One company which is at the forefront of this trend is Point of Rental Software. The company says its Syrinx software has developed a suite of apps to help drivers, maintenance crews, and sales teams get business done while on the move. It says that Syrinx Driver allows jobs to be sent directly from a Syrinx system to a driver's smart phone or tablet device, and tasks from deliveries to depot transfers are also allocated via the software.
The driver can access the tasks via the app, where they can transport and contract service jobs, upload photographs and capture signatures.
Drilling down into specific equipment types, telehandlers, a favourite with rental companies, have a strong hold in North America and Europe, although is still finding its feet in some others, while a majority of Asian nations have yet to recognise their existence beyond a few trial units in the field.
Yet again, though, the market is moving – and changing – fast, and it was seen as a positive step when Manitou opened a new manufacturing facility in Brazil this year. It is located in Vinhedo, in the state of São Paulo, with its inauguration having taken place in August.
The French manufacturer hopes to improve its telehandler market share in Latin America. Marcelo Bracco, LATAM sales manager for Manitou, says the new facility is flexible and can be adapted to different levels of demand. "We are beginning slowly, since that is the pace of our market now. However, we will be prepared for a rapid growth when demand picks up."
The majority of components will come from national providers and benefit from approval of Brazil's Finame export/import support from the state-owned bank BNDES.
'Proceed with caution'
US manufacturer Snorkel, meanwhile, has undergone significant changes in the last three years; from Don Ahern's majority share purchase in 2013, to the appointment of Matthew Elvin as its new CEO in 2015, and, most recently, the company's massive investments into its sales and engineering teams alongside new product developments and a new facility.
The company is also working on a new line of Snorkel-branded telehandlers. When Don Ahern purchased the majority share of Snorkel, it seemed only fitting that a telehandler line would eventually come to fruition, given that Ahern's Xtreme Manufacturing business produces robust telehandlers ranging from compact to mammoth machines.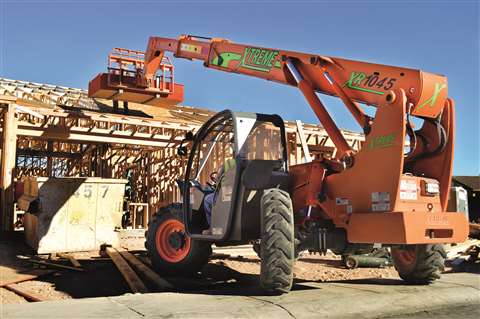 Brian Boeckman, JLG Industries' global product director for telehandlers, is also confident when it comes to Asia.
"As construction techniques continue to progress, labour rates continue to rise and the focus on safety continues to grow. Best practices in the mining, agriculture, and construction industries are being shared globally now more than ever which will certainly result in greater adoption of these very versatile machines."
There is doubtless a 'proceed with caution' mentality pervading the market, which, given recent history, is nothing more than common sense.
Paschal Duponcheele, product manager, generators and lighting systems EMEA, Doosan Portable says his company has experienced strong demand in the rental market for generators, but he claimed the future remained unclear.
He said, "We live in an uncertain environment at the moment, so companies are not ordering for quarters in the future. Manufacturers push the risk to rental companies for portable generators. Now in uncertain times, rent is safer."