Thinking about investing in a new CRM system?
If your company is thinking about implementing a CRM system for the first time or changing its existing CRM system, you may be interested in reading the guide published by ERA on that topic, The CRM Guide.
Commissioned by the ERA's Future Group, it is intended as a guide to help rental companies that are seeking a CRM provider. The document explains why CRM is important, and analyses why it is vital to choose a CRM solution that is designed specifically for rental companies. In addition, it contains case studies and guidance from senior figures at an array of rental companies, including A-Plant, Boels, Gomez Oviedo, Kiloutou and Loxam.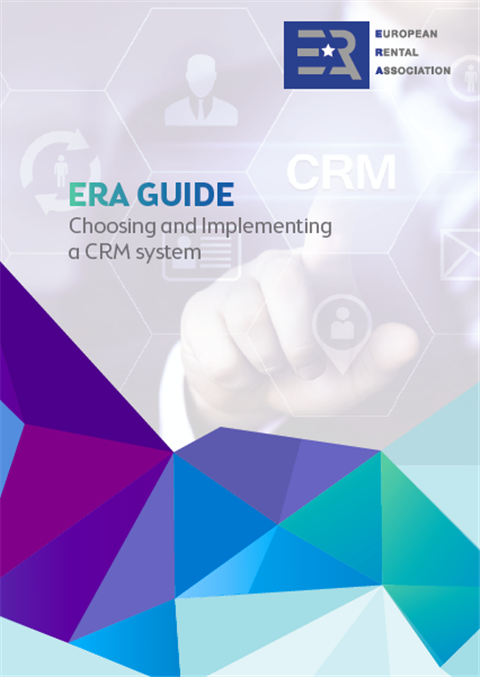 Pierre Boels, President of the ERA, said: CRM software has the power to help you enhance customer service, while also improving the productivity of your sales force and marketing team.
"In theory it sounds really great – but only if you get the right CRM for your business", said Mr Boels, "This is not just a technical issue in terms of finding a provider that can integrate with your Enterprise Resource Planning (ERP) software; it is vitally important that the CRM is tailored to meet the specific needs of a rental company, as well as your unique business objectives. Remember: one size does not fit all!"
The CRM Guide is available as a free download from the ERA website.
The Future Group of ERA is made of young rental managers, under 40 and works on strategic topics for the future of the equipment rental industry. If your rental company, member of ERA or not, is ready to send a representative, please contact the ERA team, era@erarental.org.