Thompson Recycling wins Queen's Award
By Leila Steed25 April 2019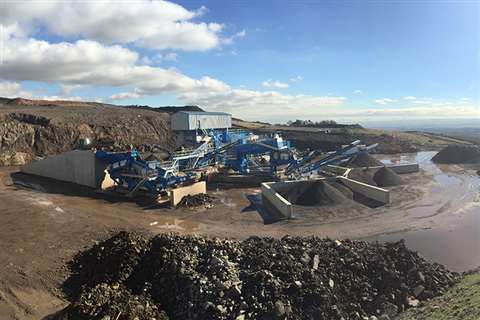 United Kingdom-based recycling specialist Thompson Recycling and Landfill has been awarded a Queen's Award for Enterprise for its pioneering approach to sustainability.
The award is for outstanding achievement by British businesses in the categories of innovation, international trade, sustainable development and promoting opportunity through social mobility.
A subsidiary of the Thompson Quarries Group, the company won the prestigious award for creating a recycling plant model which successfully address a number of industry challenges. These include the rising cost of aggregates, decreasing landfill resources and increased regulation within the landfill and aggregates sector.
Andrew Thompson, managing director, said: "Winning this award is a testament to the people within our company who have worked incredibly hard to achieve our goals.
"Sustainability is so important for us and our customers. We hope our work sets a precedent for others in the industry and alters the perception of the ability to find valid, sustainable and cost-effective recycling solutions across all sectors."
The company's research and award-winning recycling model saw it hit its zero waste to landfill target in 2018, by achieving a 100% recycling rate of inert soil and construction waste.