Three into one adds up for Rhodar
United Kingdom-based asbestos removal company Rhodar has brought demolition and land remediation services under its umbrella as part of a rebrand aimed at providing end-to-end services to construction clients.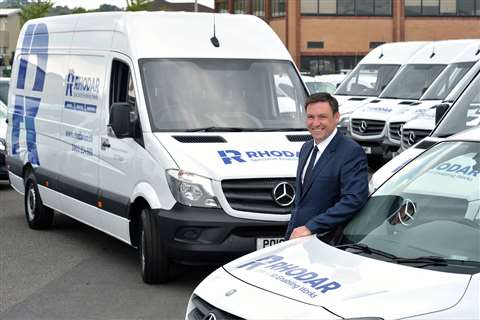 Under the new branding, the company also offers demolition and land remediation services in addition to the core service that has operated since 1976. It has spent the past 18 months integrating demolition specialist Bagnall UK into the new business and clients include National Health Service trusts, schools and the Ministry of Defence.
Rhodar has invested heavily in demolition, buying two specialist LiuGong excavators – a 28 t 928 model and a 50 t 950 – as well as OilQuick hydraulic tool attachments through ECY Haulmark.
"The rebrand gives us a joined up approach to clients," said managing director Jason Davy. "The client base is similar on all three services. We have had really good feedback on the new branding, and we have already seen enquiries increase significantly for demolition and land remediation. Bagnall has a lot of experience and they have brought that experience into the Rhodar demolition business.
"The key thing for us is that there was minimal disruption during the rebranding, and that the clients were the first people to find out that the rebranding was going on."