Three new members for EDA
The European Demolition Association has welcomed two new companies and a new national association to its membership in recent weeks.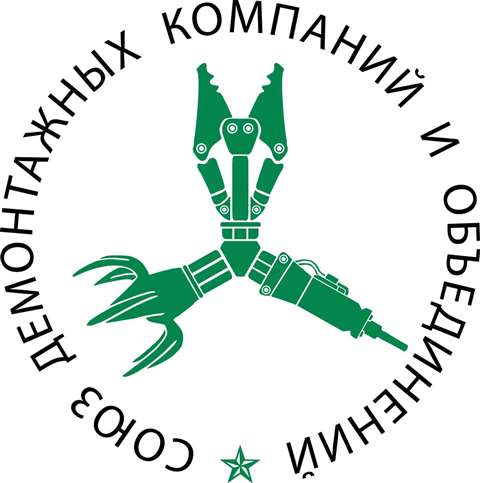 The new association is the Union of Demolition Companies and Associations (UDCA), said to be the only organisation in Russia that unites professionals in the fields of demolition of buildings and structures; reconstruction of civil, industrial and military facilities; and innovation projects.
The main mission of the association to procide a forum in which leading professionals and specialists from the Russian industry can exchange and communicate ideas and experiences towards the common good, and the priority is the formation of a unified policy and the provision of systematic and methodical regulation of demolition activities.
"It is a great honuor and responsibility for me to represent the national interests of the demolition industry of Russia in the EDA," said the UDCA chairman Viktor Kazakov.
The UDCA cooperates with and represents the interests of its partners in the Russian Union of Industrialists and Entrepreneurs and the Russian Guild of Managers and Developers.
Russia is also home to one of the new member companies, the Crushmash Group.
Founded in 2006, participates in projects to renovate territories of the Russian Federation and to modernise industrial enterprises, civil and military facilities.
The use of modern technologies and the experience gained in the past 13 years has allowed the company to successfully complete work at hundreds of sites.
Crushmash has rich experience in carrying out work in technically complex and highly hazardous applications. These include dense urban areas, currently operating business, chemical and biological hazards and dismantling objects affected by accidents and emergencies.
The company provides environmental support for projects, from laboratory research to disposal and recycling of waste, including its own crushing and screening complexes. As a result, the company has preserved hundreds of hectares of natural territories and prevented them from being turned into new landfills for construction waste.
Completing the trio is IETS (Innovative & Ergonomic Tools) is a French manufacturer of machines for construction and civil works, based near Lyon.
The business is divided into three main parts. Firstly, brushless power tools to grind, drill, groove, cut and for other uses. Secondly, strainless solutions (panel lifter, trolley to grind/drill on the ceiling, wall gantry with a load balancer, spring balancers suitable for jobsites and so on). Finally, it supplies specialised machines developed and manufactured from the customer specifications.
IETS uses a technology that makes power tools highly durable and waterproof, which is particularly appreciated in the demolition, decontamination, remediation and nuclear decommissioning fields. The company combines manufacturing, design and aftersales service.