Three Palazzanis for Lift‐Ex
By Euan Youdale13 June 2016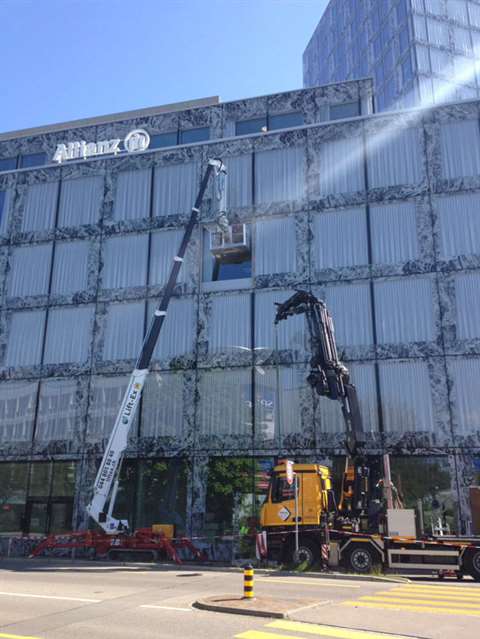 Three tracked platforms from Palazzani have joined the rental fleet of Lift‐Ex, based in Zurich, Switzerland.
The bi-energy TSJ 23.1/C, XTJ 32/C and XTJ 43/C (diesel/electric) platforms have already started work. The Ragno XTJ 43/C was supplied with a 500kg hydraulic winch.
Lift‐Ex AG was established 16 years ago, before being acquired in January by Feldmann Pneukran and Transport. Today the company is divided into four sectors: rental, sales, repair, and training.
According to Palazzani, applications for aerial platforms is steadily increasing in Switzerland, especially for tracked platforms, for their versatility in compact spaces, indoors and outdoors and easy transport.
In other Palazzani sales news, Possetti, based in Northern Italy, also introduced a Ragno XTJ 43 to its fleet with 500kg winch. Its rental fleet already included platforms with 30m working height but a 40m machine was needed.