TNT acquires Rent-A-Crane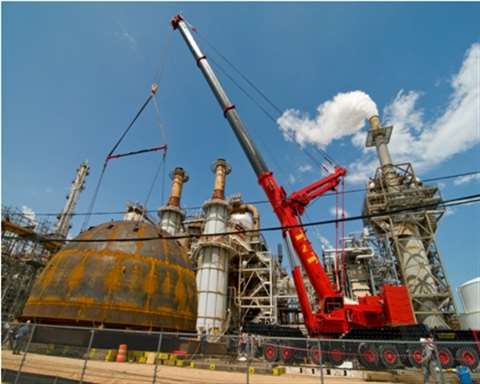 Crane rental company TNT Crane & Rigging in the USA has purchased the assets of Rent-A-Crane.
Rent-A-Crane is an Oklahoma City-based provider of crane lifting services to the energy industry in Oklahoma and the Texas Panhandle.
"The acquisition of Rent-A-Crane bolsters TNT's existing footprint through additional contiguous geography and supports further penetration into the mid-continent energy market. Rent-A-Crane's 30-year history in the region, coupled with TNT's capabilities, will provide significant growth opportunities and enhanced service for our combined customer base going forward. We are very excited to be working with all of the Rent-A-Crane employees and continue to grow the fine company Gary and his family have worked hard to build," said Michael Appling Jr., TNT chief executive officer.
Founded in 1985, TNT Crane & Rigging is a large crane service provider in North America with a fleet of hydraulic truck, all terrain and crawler cranes in lifting capacities up to 1,300 US tons (1,179 tonnes). It also has gantry jacks, forklifts, rigging equipment, tractor units and trailers. The company has more than 1,100 employees in its 24-branch network. TNT offers lifting services across many industries, including oil & gas, refining, petrochemical, power and commercial end markets.